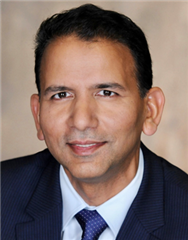 We would like to extend a warm welcome to the newly appointed One Identity President & General Manager - Bhagwat Swaroop.
>> Watch this Welcome video from Bhagwat Swaroop <<
Bhagwat Swaroop brings to Quest's One Identity a deep understanding of the enterprise security landscape, technology ecosystem, SaaS and cloud-driven business models. In his role at One Identity, he will drive the business' encompassing strategy, product innovation, go-to-market and P&L. Through his experience in various leadership roles with Proofpoint, Symantec, NetApp, McKinsey and Intel, Swaroop excels in strategy, product development, go-to-market and building high performing teams.
This year we saw One Identity increase its relevance within the security space; we positioned our tag line "Security Starts Here.....Security Starts With Identity". As part of Quest Software, we positioned our brand to fully leverage the global reach and power of the Quest business - by adding the additional brand "by Quest" label. We saw additional very experienced C-level team form and some exciting new additions to the Quest family as a result of M&A activities. Now, adding Bhagwat to our team is another positive step to ensure One Identity establishes itself as a dominant player in the identity space as well as cyber resilience.
In Bhagwat's second week with the company he was immersed in our vUNITE 2020 conference providing a keynote: Your partner on the path to identity security. Bhagwat high-lighted the strategy which is driving our growth around identity-centric security and provided evidence of market demand and resulting customer success with One Identity. He recognised the real value of partnerships and the significance of those relationships to positive customer outcomes.
Bhagwat also recognised the partners that in 2020 have excelled and been recognised across our regional partner awards in NAM; EMEA and APJ. With his strong commitment to partners, we thought it would be great to ask Bhagwat to talk to our partners, he already joined in our Partner Advisory Board (PAB) at vUNITE and is working with our regional channel teams to set up focused meetings to build on this ... BUT we also wanted him to provide his perspectives directly to all our partners - and he has done so via this video.