Our APJ region continues to grow and partners form the main back-bone of our success.
For 2020 we have seen encouraging growth in coverage across multiple countries, so we are able to make our awards this year with valuable inputs from our APJ Country Managers, Technical Director for One Identity and other key stakeholders in the region. The announcement of the 2020 awards coincides with the global vUNITE - virtual this year - but hopefully back to a physical event in 2021.
Australia - New Zealand Region Greater China - Taiwan Region India Region Japan Region
Success Story Best Solution Sale Regional Partner Award - South East Asia Region
APJ Regional Awards

Australia and New Zealand : Partner of the Year Award – Olikka PTY Ltd

Formed in Melbourne Australia in 2010, Olikka joined the One Identity Partner Circle and channel eco-system in 2017. The founders have built the team to over 50 strong, significantly expanding capability. They have developed a high level of 'Identity Management' service delivery capabilities, including a solid understanding and 'best in class' resources around the One Identity - Identity and Access Management (IAM) solutions.
The Olikka difference delivers flexible, fast and innovative custom built solutions. Their staff drive the difference with strong culture built on teamwork, ownership, quality, and balance between fun and hard work.
Olikka have been very influential in recommending and delivering One Identity solutions across various sectors including FSI and Insurance, retail and government agencies in Australia over the past 12 months.

Greater China -Taiwan Region Award – Long-term Partner : WeiCloud Technology Co. Ltd

WeiCloud Technology has a professional system integration, products and technical support team, including maintenance and data center operation, ICT infrastructure, IT system management and architecture, professional services, to provide customers Infrastructure as a Service, identity and security management, log and data service management.
As a Platinum partner in Partner Circle, Weicloud has successfully closed numerous opportunities across many industry sectors across Taiwan. They have built a team over the past 2 years, investing in One Identity resources in areas including pre-sales, technical support and dedicated sales teams. They are strategically focused on One Identity Safeguard and Privileged Access Suite for UNIX (PAS4U); Identity Manager; syslog-ng log management; Active Roles and are therefore very well aligned to the wide portfolio of One Identity solutions. They have demonstrated their skills and understanding in winning a IDM for SAP project and successfully completing the customer implementation.
They have some unique marketing activities that are helping promote One Identity solutions in the local market & are captured market-share for Safeguard such that it is now No 2 in the Taiwan market.
Commitment and drive makes them stand out as a notable partner for us in Taiwan.

India Region Award - Best New Partner – Amal IT Solutions

http://www.amalitsolutions.com
Amal IT Solutions, an experienced and trusted provider of IT solutions and professional services, is a Silver partner in the One Identity Partner Program and this year has played a significant role in creating opportunities for One Identity in India. They have invested and grown presales & delivery teams to support growing One Identity customers/partners in India and enabled their customers to extract maximum value from the solutions.
Amal is an emerging IT solutions company headquartered in Dubai with a presence in India and is a team of highly experienced and dynamic professionals that caters to wide range of IT requirements. The company's core capabilities include consultancy, IT Infrastructure solution design & deployment, licensing and training services. Their solutions span everything from software and hardware provision, network assessment and virtualization services to disaster recovery, backup, structured cabling and flexible IT support agreements, all delivered within close working partnerships with our clients and designed around their specific needs, strategic objectives and business operations.
Their expertise and credibility are proven: all testify to the quality of advice, the excellence of consultation and service and ability to deliver the best IT tools as they become available. Close, long-term relationships and good communication with vendors continues to enable them to provide customers with the features they demand, underpinned by excellent customer service and support.
One Identity recognize Amal IT as the best new and promising partner for One Identity growth in India.

Japan Region - Partner of the Year : Jupiter Technology Corp.

Jupiter Technology Corp. have contributed to the extensive branding of One Identity syslog-ng log management products and One Identity Safeguard Privileged Access Management (PAM) in Japan and achieved a significant 580% in YoY growth in sales.
They have produced numerous achievements in building log management systems for a japanese government agency and a major railway company, as well as privileged access session management systems for a major provider and a significant bank.
Jupiter Technology will now focus on expanding Safeguard's portfolio. We look forward to their continued success in Japan.

Success Story Award - Array Networks, S. Korea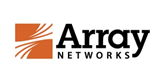 https://www.arraynetwork.co.kr/
Array Networks, a silver partner in One Identity partner circle have contributed to many growth opportunities for privileged access management solutions in South Korea. In doing so they have built some excellent references within the finance industry. They have helped their customers migrate from past generation solutions to the next gen privileged access management, One Identity Safeguard.
With this success behind them, other customers with a similar problem are lining up to engage with them to define project plans for this type of migration project.
They have now established a strong reputation which is backed up by their parent company which was founded in 2000, in Milpitas, CA, USA and with 250+ employees in over 10 countries.
We look forward to continued growth working in collaboration.
Best Solution Sale Award - NEO INE, S Korea

The tag line for NEO INE says it all - Innovation aNd Everything. They are a silver partner in One Identity partner circle and achieved their first significant reference with One Identity Active Roles into the finance industry in South Korea - specifically JT Saving Bank. This established a strong foot-print in the bank which has established further opportunities for them to help the bank address their IAM needs.

Regional Partner Award - South East Asia Region – Singapore – DT Asia

Established in 2007 with a clear mission to build market entry in South East Asia for pioneering IT security solutions, DT Asia is led by former IT security and business leaders from HP and Dell with more than 20 years of experience across various geography and market segments. At an early stage they identified the value and benefits of syslog-ng log management - and opened doors in Singapore & Vietnam.
Becoming a valued added distributor with One Identity in 2018 with One Identity's acquisition of Balabit, the synergy between DT Asia and One Identity's local presence in the region has seen the business grow in syslog-ng and One Identity Safeguard by a factor of x4. Their business development engine has excelled and despite pressures from the global pandemic have created extensive new business pipeline throughout 2020.
Building on One Identity's channel infrastructure, working with local sales teams, marketing, support and management, DT Asia was able to widen their presence in the key countries of each region, while One Identity local team leveraged DT Asia's years of experience selling syslog-ng and their delivery team's capability to deliver implementation.
They have a deep understanding of the true value propositions of the overall portfolio around Privileged Access Management and take the benefits of a combined Privileged Session Management and Privileged Password Management solution of the Next Gen One Identity Safeguard to bring additional value to prior Balabit session management clients.
As a partner, they embrace the technology on offer and help customers get the most out of their investments. We are pleased to have them on our team!

PARTNER OF THE YEAR - APJ Region - 2020 : Accenture Japan

https://www.accenture.com/jp-ja
Accenture Japan is a well deserving winner of this years APJ Partner of the Year.
They successfully closed an opportunity with a major insurance company in the past year - with a software value of approx $USD 1Million. The solution deployed consisted of key components of the One Identity portfolio, notably Identity Manager; Data Governance Edition, Password Manager, Starling Connect & OI Hybrid Subscription.
Accenture Japan have established momentum and found customers that have the right challenges to match the offerings from One Identity. They continue to forge ahead through strong collaboration with One Identity team and are currently influencing and managing three multi-million dollar opportunities in their local Market in Japan.
Accenture is teaming with One Identity in other places across the world, and the relationship with One Identity is growing from strength-to-strength.