One of the highlights of the year for One Identity is the Annual Partner Awards. This year the North American (NAM) vUNITE Partner Conference is broadcast from Santa Barbara in California, and our awards took place prior to the opening, so now we want to celebrate our 2020 NAM award winners via our online blog.
The Partner Awards Categories for 2020 are :

PLUS/Implementation Partner: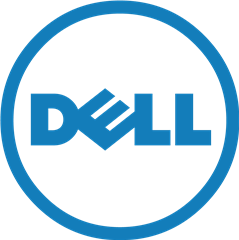 Dell Partner Software in NAM is committed to One Identity and the sellers [over 250 inside sellers and 50 field sellers] within that entity only sell 3rd party software and with their strong Microsoft alignment gain tremendous value in aligning to Quest & One Identity as a strategic partnership. This mature long-term relationship enhanced by a past ownership - has enabled joint selling motions that yield great customer outcomes. The thriving customer relationships are enhanced by the deep knowledge of the solutions from Quest/One Identity team members, yielding strong collaboration throughout the sales process.
Regular executive leadership alignment (Dell - One Identity) keeps the focus on the elements of success. Alongside this alignment with other key business team members including partner marketing; channel account management & alliance teams key everyone focused on the right outcomes and spurn new initiatives embracing new offerings - a recent example being syslog-ng sales play for Splunk.
The relationship works - and yields continual success with high revenue production - a great example of long-term partnership at work and is serving the complex needs of our mutual customers.
---
Innovation : ICSynergy International

Innovation is part of the DNA at ICSynergy! As a Platinum+ partner, investing in enablement and achieving success in helping drive forward large-scale opportunities they have mastered all the key IAM disciplines on offer.
Healthcare has been an area where they are strong, and this past year they have worked in collaboration with One Identity to derive an out-of-the-box Epic Connector which has then been implemented within their healthcare customer base.
An example of their innovative success, is demonstrated via an on-demand webinar, "Implementing an Identity and Access Management program with Healthcare systems and Epic"
https://www.oneidentity.com/webcast-ondemand/identity-access-management-healthcare-systems-epic8136159/ explained by Mike Thompson, Managing Partner - CEO, ICSynergy International along with Eddie Parrish, Chief Information Security Officer, New Hanover Regional Medical Center.
ICSynergy have demonstrated other aspects of innovation, applying their skills to define an Active Directory penetration testing approach, outlined here
The skills and experience continue to be applied in innovative ways which ultimately provide real value to our customers.
---
Success Story : ICSynergy International

A second award this year, goes to ICSynergy. Founded back in 2000, ICSynergy has become a leading integrator of successful Identity and Access Management (IAM) solutions, providing IAM advisory, IAM architecture and IAM implementation services. A track record of hundreds of successful implementations leads to their involvement in significant projects.
This year, working in collaboration with One Identity, ICSynergy was instrumental in a multi-million dollar deal at one of the world's largest and most broadly based healthcare companies, which due to their size was inevitably complex but together they helped navigate through the deployment lifecycle and a good customer outcome was reached.
As ICSynergy themselves declare, "We stand behind our work and our customers. We align our IAM solutions with your business and technology priorities. It's no surprise that nearly all of our Fortune 1,000 customers consider us a trusted advisor".
Customer success with One Identity is no stranger for ICSynergy and they have created a seamless relationship with One Identity which enhances business outcomes. A past One Identity Partner of the Year, their sentiment is captured in this video : https://www.oneidentity.com/casestudy/for-icsynergy-seamless-relationship-with-one-identity-enhances-busines8130806/
As Mike Thompson himself defined "Trust - Relationship - Serve everything" This approach certainly creates successful customer outcomes!
---

Advisory companies are increasingly helping our customers think through their IAM requirements and define the right solutions and correct approach to implementation.
With a strong alignment to Microsoft technology, Avanade work on complex client environments and leverage One Identity's strength in AD/AAD centric identity and digital security space as they encounter new customer scenarios. These include: AD consolidations/clean-up for M&A and divestitures, O365 migrations, secure and management of hybrid Azure/Azure AD.
They offer One Identity customers an elevated source of expertise via their consultative and technical abilities. This collaboration provides One Identity customers an independent view-point as they react to change driven by digital transformation and embark on their IAM journey.
Knowing our customers are thinking through the necessary steps before they progress, the situation provides One Identity confidence to approach existing and new clients, knowing that our comprehensive solution set is now greatly bolstered by Avanade's highly renowned pre and post services.
---
Best Solution Sale : Immersion Technology Services

https://www.immersiontechnologyservices.com/
The mission for Immersion Technology Services speaks volumes : "Create solutions that enable people to work more efficiently through technology" . And they note that as the world continues to expand the limits and barriers of what is possible, the synchronization and alignment of IT infrastructure is critical to the success of an organization's core competencies and the value it provides. We have been in partnership since 2008.
Immersion understand the opportunity and the challenges that must be met; creates solutions that are business-driven and technology aligned, while advising on the best architecture & proactively managing the associated risks.
In the past year one such opportunity was closed with one of America's Supplemental Insurance providers. Immersion played a pivotal role in the architecture phase & proof-of-concept. As a wide-reaching company, alongside their IAM requirements they are a big user of SAP systems and so as a follow-on require the One Identity SAP connector to be deployed and this task is being undertaken by Immersion.
Outside of this success in Identity Management, Immersion is a Microsoft partner, and so provides expert consulting and professional services in Learning Management (LMS365) and Migrations & Consolidations. The relationship with One Identity extends into Quest for the full suite of Migration capabilities and rounds out their capabilities in serving their customers.
---
Best New Partner : The Herjavec Group
https://www.herjavecgroup.com/
As one of North America's fastest-growing technology companies, Herjavec delivers managed security services globally supported through five state-of-the-art, PCI compliant Security Operations Centres, operated 24x7x365 by certified security professionals. This expertise is coupled with a leadership position across a wide range of functions including compliance, risk management, networking & incident response.

Herjavec Group has offices globally including three headquarters in Toronto (Canada), Los Angeles (USA) and Reading (United Kingdom).
This year, One Identity is pleased to welcome Herjavec to our business and recognise them as "Best New Partner". They have a good track record, in 2016 - Named #1 Managed Security Services Provider on Cybersecurity 500 Listing, and in 2017 & 2018 - Ranked #1 on the Annual Cybersecurity 500 Listing.
Echoing our own messaging "Security Starts with Identity", in a recent article by the Herjavec ceo, Robert Herjavec "Identity Management is Here to Stay" The article concluded : When it comes to securing your digital transformation, my advice is simple. Start with Identity. It really is the foundation of security.
In developing their market position, they are solidifying their position as a dominant player in the MSSP space by making key investments in their people, including the technical expertise. They've displayed great foresight in the security market by establishing a number of firsts like: being the first to establish managed firewall support in Canada, selling the first SIEM solution and being the first federally cleared SOC. Alongside IAM, they see value in our Log Management offering syslog-ng and with their established relationship and reputation of expertise with SIEM support already secured a significant win in Canada for this solution.
---
PLUS/Implementation Partner - Identity Governance & Administration (IGA) : ICSynergy International

Established in 2000, and a previous NAM Partner of the Year, ICSynergy operates as a Platinum+ partner within Partner Circle. They have built a strong IAM practice that has a solid knowledgeable and experienced team who have handled significant deployments of One Identity : Identity Governance & Administration (IGA) solutions. The team have undertaken One Identity Technical/Service Certification which prepares them to take advantage of the features and capabilities within their customer deployments. They engage large-scale enterprises confidently, as seen through the "Success Story" award this year. They play a role in key verticals including: Commercial; Retail; Oil & Gas; Transportation; Consumer Goods and Healthcare. They have a NAM presence with coverage in the USA plus a regional presence in Canada.
Their approach involves aligning the customer's needs and priorities with a keen ability to listen and respond accordingly. ICSynergy's Advisory Services are rooted in numerous engagements with Fortune 500 clients and follow a very robust and predictable methodology.
A customer can choose from a broad menu of Advisory Services designed to strengthen Identity and Access Management (IAM) strategy and execution, including:
IAM Program and Policy Development
IAM Strategy and Roadmap Development
Journey to the Cloud and Modern IAM
Hybrid IAM Cloud and Legacy Systems Integration
Strong Authentication Strategies and Technologies
Identity as a Service (IDaaS) Strategy and Migration Planning
Cloud Security Standards and Implementation (FedRAMP, ISO, NIST)
Privacy Laws Strategy, Planning and Remediation (GDPR, CCPA)
ICSynergy is a very capable PLUS partner for One Identity with implementation strengths in PAM and AD too and their commitment to customer success is highly valued and makes them a worthy winner of this award!
---
PLUS/Implementation Partner - Active Directory (AD) Account Life-cycle Management : ITConcepts

ITConcepts is a silver+ partner in partner circle, and a global IT service provider and system integrator who specialize in the implementation of solutions that automate and improve business processes with a focus on Identity & Access Management, IT Security, IT Service Management and Software Development.
Having achieved accreditations across the One Identity portfolio : One Identity - Active Directory Management; One Identity - Identity Governance & Administration; One Identity - Log Management (syslog-ng); One Identity - Privileged Access Management, ITConcepts play a significant role in the sales process working in collaboration with One Identity sales teams and then continue with the customer in the deployment and implementation phases.
---
PLUS/Implementation Partner - Privileged Access Management (PAM) - Novacoast

This past year saw significant investment from Novacoast in their business. This included building on their acquisition of leading Privileged Access Management resource Rallypoint which adds strategic depth to Novacoast's Identity team while maturing its managed services offerings. With expanding demands around privilege access management making this investment, which leverages Rallypoint's expertise and reputation in the Privileged Access Management (PAM) community is paramount. The founder Kris Zupan is a pioneer in co-managed PAM and the established offerings enabled Novacoast to leap forward years in their evolution.
Embedding this acquired knowledge across the established Novacoast team has enabled customers to access migration skills as they move from prior generation PAM to the current One Identity Safeguard. The migration methodology has helped many existing customers access the capabilities and functionality of a new generation of PAM.
Rallypoint's co-managed PAM services have been integrated and made available at all of Novacoast's SOCs (Security Operations Centers) in California, Michigan, Guatemala and the United Kingdom.
This understanding and capability make Novacoast stand-out as our Implementation Partner for PAM.
---
Top Strategic Partner - Federal: DLT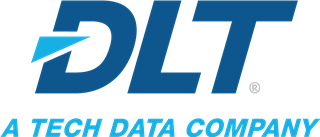 Serving the requirements of the federal market since 1991, DLT is the ideal strategic partner for the solutions provided to the market by Quest/One Identity. Operating with a dedicated team consisting of 8 sales; 1 channel & 1 marketing, and with 19 years of experience working together, DLT is able to provide first class marketing support that includes : Digital marketing; Content creation; Event management; Email distribution and associated follow-up activities. Their knowledge and understanding of the portfolio enables them to work with customers at renewal time to grow and extend their solutions.
Through their deep knowledge of the portfolio, DLT provide channel enablement covering partner training and strategic planning, they also operate a Partner "Cloud Navigator" Program.
Holding a range of government contract vehicles including: GSA; SEWP; ESI; ITES-SW2, DLT are well placed to serve the public sector - ideally placed to match the broad range of Quest / One Identity solutions to their demanding clients.
---
Top Strategic Partner - Commercial: Insight Enterprises Inc

https://www.insight.com/en_US/home.html
Insight Enterprises, Inc. is a Fortune 500 global IT provider helping businesses of all sizes – from small and medium sized firms to worldwide enterprises, governments, schools and health care organizations – define, architect, implement and manage Intelligent Technology Solutions. Insight empowers its customers to manage their IT environments so they can drive meaningful business outcomes today and transform their operations for tomorrow.
Having achieved accreditations for One Identity - Active Directory Management & One Identity - Privileged Access Management, Insight are able to drive new opportunities with enterprise customers.
The Insight team are committed to success, and this award is an acknowledgement of that.
---
Value Added Partner : Sirius Computer Solutions Inc

Established in 1980, and headquartered in San Antonio, Texas, Sirius is a national integrator of technology-based business solutions that span the enterprise, including the data center and lines of business. Built on products and services from the world's top technology companies, Sirius solutions are installed, configured and supported by dedicated teams of highly certified approximately 1500 experts and serving over 5500 clients.
With the right people and the right partners, Sirius focuses on solutions that help manage operations, optimize IT, secure it all, and transform business.
Sirius requires their teams to be certified in multiple disciplines and products, so they can help from the high-level architecture of a solution all the way down to the technical configuration and implementation of point-products.
Sirius is able to focus on solutions to help our clients cut costs, increase reliability, ease the burden of management, maximize flexibility, mitigate risk and improve service.
---
Partner Of The Year - 2020 : Novacoast

As Partner of the Year, 2020, Novacoast has demonstrated that its strong motivation to build their business through acquisitions and enablement to really understand the technology they represent and ensure that their customers have access to the right team of people who have deep specialist knowledge of the technology has paid off.
Novacoast helps organizations find, create & implement solutions for a powerful security posture through advisory, engineering, development & managed services. They have built a unique breadth of expertise to allow them to work in wider terms than products and to approach challenges from the perspective of business goals.
Novacoast specializes in the areas of security, privacy and compliances, collaboration, data center availability, storage and recovery, software developments, and staffing services.
This year Novacoast organised Innovate Cybersecurity conference, an engaging networking and educational event in Phoenix, Arizona, that brought together practitioners from across the industry to meet with prospective customers - a much needed session as customer tackle raid changes in their own environments.
Core members of the Novacoast team have been working with Identity as a security issue for decades and so they are well placed to deliver architecture, implementation, customization projects. From setting and incorporating security strategy to multi-factor authentication to locking down privileged accounts, they have the experience.
They have tackled tasks for One Identity customers that have migrated to the next-gen Safeguard Privileged Access Management having achieved this efficiently and effectively.
The mantra for them speaks volumes, "Novacoast means experience and flexibility". And their business approach sets the scene for many years of future success with One Identity.