Our now famous UNITE conference is going to happen in 2020 - albeit in a new virtual format - hence the name vUNITE.
We know that our global partners have been waiting in anticipation this year - and so our regional presence will be consolidated into a single GLOBAL event.
We will adhere to the format established in our live UNITE events.
Partners will get the opportunity to join an interactive MIXOLOGY event - not quite the lively music immersed networking session - but an opportunity to engage with One Identity and fellow partners too.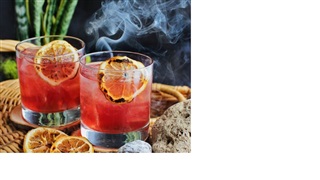 Alongside, vUNITE we will announce the winners of the NAM Partner Awards 2020, and recap of the category winners from EMEA too. We decided not to include sponsors in the vUNITE format, since the biggest element of sponsorship was the networking we provided, but we will feature the award winners logos from both regions within the event to promote awareness and exposure.
One Identity have used UNITE to bring together Partners, Customer and Staff - and to provide lots of networking opportunity but also impart the latest product knowledge and exciting company developments.
This year has seen One Identity take center stage in a 3-way Business Unit line-up within our parent Quest Software, meaning we continue to build up the strong brand presence for One Identity but also have the marketing muscle and business strength to make impact in large or small global customers. Our partners have enabled us to grow to the level we are at and through intensified focus will continue to be at the heart of our evolving go-to-market strategy.
On day 1 of UNITE, Tuesday 10 November - aligned to your local time-zone - will be the opening session.
You will hear from our General Manager about the corporate strategies that are driving increased growth - and how our partners play a critical role in accomplishing that. You will hear from our VP Product Management, what technologies are shaping up for the next few years and how cloud demand is being incorporated into our solution set. We will provide our view of the current IAM market - backed up by the latest global survey we have undertaken plus where IAM is moving in the future and our role in that movement. And how Technology Alliances are adding to the power of the One Identity portfolio in our approach to the market.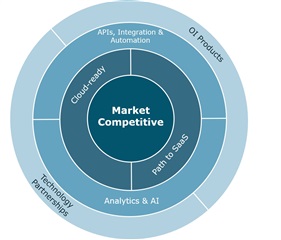 Our product managers and guests will be covering our key solution elements : Identity Governance & Administration (IGA); Privileged Access Management (PAM); AD Account Lifecycle Management in the provided break-out tracks.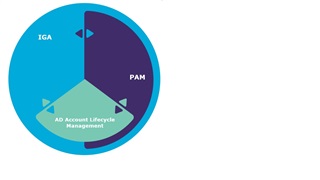 You will hear more about the Identity-Centered approach to Security. And how together the One Identity proposition is well-placed for partners to be successful with their customers.
Our new One Identity tag-line : "Security Starts Here" is definitely resonating across the industry. And rightfully placing IAM front of mind for our customers when they look to address complex security requirements.
Day 2 of vUNITE, on Wednesday 11 November will deliver deep-dive sessions - the advantage we provide this time being virtual is that you can attend as many of them as you wish - plus we will keep them online post-event for your colleagues to consume too.
Examples of planned deep-dive sessions include:
Identity Manager + SAP
Get introduced to basic SAP R/3 principles and the SAP cloud platform and how we integrate with these systems. Deep dive into our support for on-premise SAP modules like HCM/OM, SAP user and role management, SAP authorization model and SAP SoD as well as SAP cloud systems like SAP Cloud Platform, SAP SuccessFactors and SAP Concur.

Identity Manager : The unknown unknowns
None of us can claim 100% knowledge of the functionality and integration capabilities offered by this powerful and rapidly evolving IGA platform. So, come and experience how to easily achieve some valuable use-cases using techniques that you didn't even know you didn't know! We will present a choice selection of techniques, design patterns and good practice inspired by customer use-cases and recent product innovations. You will find the methods are reusable and applicable for your own scenarios and contexts.

Active Roles in Hybrid AD Environments & Beyond
Struggling with your Hybrid AD environment? Learn how Active Roles can help with the growing number of hybrid environments, which can be difficult to manage and secure if managed via manual processes.
This session will share scenarios in which you can easily implement with the help of Active Roles: multi forest, lifecycle, license, mailbox, SaaS based accounts and lots of other real-life management use cases.

Privileged Access Management: PAMdora's box – revealing the full potential of our PAM portfolio
In the ancient past, hope was the only thing remaining in Pandora's box. We have come a long way since these days. Join this session to learn what else besides hope is needed in the box now.

Log Management: He who controls the logs controls the universe
Some companies think that they see it all. But can you ensure that all the relevant information gets collected from your systems before analyzing and visualizing it? Are there any ways to optimize the costs associated with logs without losing important data? Join this session to find out!

Privileged Access Governance
Get a complete view of all your identities and privilege rights from a single console. This view should include standard accounts and privileged accounts. Deep dive into the concepts behind Privileged Account Governance (PAG) and how to use Safeguard with Identity Manager to achieve PAG.
Alongside the deep-dives, we are planning our regular partner business update covering items such as the Partner program & enhancements; the go-to-market focus and broader technology alliance relationships and integrations and how we are continuing to enhance partner enable for sales and pre-sales to inform and educate partner teams on product evolution, functionality and developments.
A final element to vUNITE is partner feedback - on what we are doing; what you have heard at vUNITE and most importantly what you think. We are lining up a host of One Identity team members to hold 1:1 sessions and an advisory board for both our partners and also our distributors. If you are interested to attend an advisory board, although we have limited spaces available, please drop me a line to register your interest. andrew.clarke@oneidentity.com

We do intend to host the 2021 NAM UNITE in Santa Barbara - a relaxing location in Southern California, and during vUNITE we will provide a flavour of the area so you get a feel for what is in store should you be attending next year.
Registration for vUNITE 2020 will be free of charge and can be accessed here : https://unite2020conference.com/