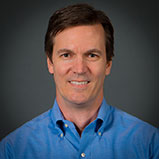 Bill Evans
Bill Evans is the senior director of marketing for One Identity, a Quest Software business. In this role, Bill drives the strategic direction for the team which includes setting product and solution positioning, creating the global direction for demand gen and budget management, marketing analytics, analyst relations, trade shows and field events, press relations, partner marketing, and sales enablement
Prior to his current role, Bill served as product marketing director for Dell's Windows and SharePoint businesses as well as general manager of the SharePoint and Notes transition business unit at Quest Software. He joined Quest in 2004 with the acquisition of Aelita Software.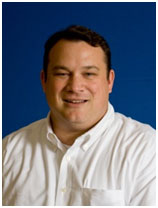 John Milburn
John Milburn is One Identity's President and General Manager. He is responsible for product direction for all solutions supporting IAM. Prior to One Identity, John served in various roles at Dell and Quest Software, including vice president of system consultants in North America.
He has more than 17 years of experience in Microsoft-focused corporate IT environments. Before joining Quest Software in 1999, John worked on WINtel architecture for Bank of America. He has a bachelor's degree in finance from Southern Methodist University, and a master's degree in information sciences from the University of Texas.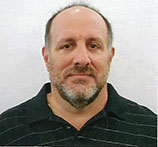 Jeff Zupan
Jeff Zupan is a Senior Principle Software Engineer, Product Manager, and an evangelist for TPAM. Prior to One Identity, Jeff was the co-founder and Executive Vice President of the Products division of e-DMZ Security, which was acquired by Quest Software in 2011.
At e-DMZ Security, he led the creation of pioneering products in Privileged Password Management (Password Auto Repository) and Privileged Session Management (eGuardpost), later combined into TPAM. He also built and managed the Technical Support, Professional Services, and Training groups within e-DMZ to ensure the success of our customers and partners.
Prior to founding e-DMZ Security, Jeff spent more than 15 years managing or performing software development, database and system administration, and security engineering for large enterprises. He earned a Bachelor's of Science in Computer Science from the University of Pittsburgh, an MBA from the Kenan-Flagler Business School at the University of North Carolina, and holds a CISSP certification.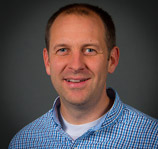 Tyler Reese
With more than 15 years in the IT software industry, Tyler Reese is extremely familiar with the rapidly evolving IAM challenges that businesses face. Currently, he is a product manager for the Privilege Account Management portfolio where his responsibilities include evaluating market trends and competition, setting the direction for the product line — and ultimately, meeting the needs of end-users His professional experience ranges from consulting for One Identity's largest PAM customers to being a systems architect of a large company.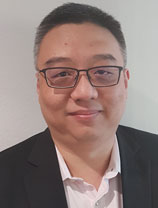 Lennie Tan
Lennie Tan is the Vice President & General Manager for One Identity Asia Pacific & Japan. He has more than 20 years in the software industry across various technologies. Before taking on the role to manage the One Identity business in APJ, Lennie was the Technical Sales Director for Dell Software APJ, looking after more than a hundred technical presales resources, as well as the professional services organization.
Prior to this, Lennie Tan has assumed various technical management positions, in Dimension Data Singapore, Sun Microsystems, and IBM Singapore. His background spans across multiple technologies as systems integrator, with the later years focusing on the Identity & Access Management space.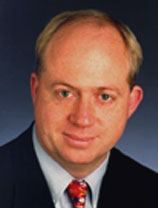 Richard Cookes
Richard is the One Identity Country Manager for Australia & New Zealand, with more than 35 years' experience in the software industry.
Before this role, Richard was the Professional Services Manager for Dell Software in Australia and New Zealand. He has held various roles in strategy, sales, marketing, product management and project management in Australia, Asia and US. Richard has worked for various companies such as Philips, Attachmate, ActivCard, ANZ, CGU and Dell Software, as well raising money and founding startups.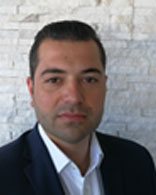 Serkan Cetin
Serkan Cetin is a Senior Solutions Architect for One Identity covering Access Management, Privileged Access Management and Identity Governance. Serkan has been with the team for 6 years and has assisted clients across various industries (Government, FSI, Education, Telecommunications, Retail and Utilities) across APJ and globally, in solving their IAM challenges.
Prior to this, Serkan was a Senior Consultant at a specialist consulting practice in Australia. Through his career, Serkan has been involved in the consulting, architecture and implementation of projects across varying complexities and sizes, focused mainly on identity management and security, using technologies from Novell, Microsoft and Sun Microsystems.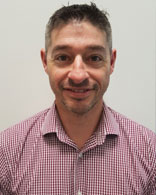 Max Briggs
Max Briggs is the One Identity Senior Solutions Architect for APJ, with more than 25 years' experience in the IT industry around the government and private sector space. Identity and access management (IAM) has been Max's focus for the last 17 years, largely in presales consulting and architecture roles, working for vendors such as Protocom, ActivIdentity, Daon and now, One Identity (a pioneer of the Privileged Access Management space, being in this market for 16 years). The changing needs of government organisations has seen Max become highly technically skilled in PKI and smartcard management, identity management systems, remote access solutions, authentication solutions and biometric capture, storage and matching.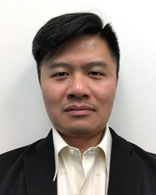 Perry Chu
Perry Chu is the Senior Solutions Architect for One Identity Asia Pacific & Japan. He has more than 18 years' experience in the software industry across different roles. Before this role, Perry was the Engagement Manager for Dell Software Group APJ, where he worked closely with the sales team to sell services as a bundle. He was also responsible for all the service delivery projects across APJ.
Prior to this, Perry Chu has assumed various technical positions, in GE HCIT, Quest Software China and Canada. His background spans across multiple technologies as a technical consultant, with the later years focusing on the Identity & Access Management space.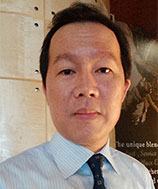 Hee Koon (HK)
Hee Koon is the Regional Sales Director for One Identity Asia. Hee Koon has more than 19 years of diverse security technology experience in the area of Enterprise Security and Identity Access Management.
Prior to One Identity, Hee Koon was with RSA and Deloitte providing product sales coverage and consultancy services to regional enterprise customers. Hee Koon has held varies roles Solution architect, Pre-Sales technical roles in IBM and Sun Microsystems.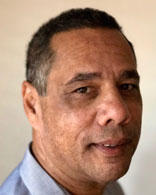 Stephen Herman
Stephen is the One Identity Services Manager for Asia Pacific and Japan with more than 30 years' experience in the software industry. Before joining One Identity, Stephen performed roles in Program Management, PMO Management, Program Governance, Identity Management, and was responsible for the delivery of large identity management solutions across the banking & finance industry, government and energy sectors covering IBM Tivoli, Novell, SailPoint Identity IQ, Oracle Identity Manager and One Identity Manager platforms.