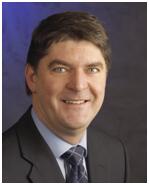 Andrew Clarke
Andrew Clarke, a security industry veteran, serves as One Identity's head of strategic alliances and channel partnerships for EMEA and oversees a portfolio of security solutions which includes Identity Manager and Safeguard (formerly TPAM).
Andrew's responsibilities include driving the region's sales and marketing activities, as well as ensuring that customers can leverage One Identity's premium consulting services so that they can optimize the performance of their solutions and maximize the value of their investment. Previously, Andrew served as vice president and managing director of EMEA at e-DMZ Security, which was acquired by Quest Software.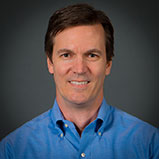 Bill Evans
Bill Evans is the senior director of marketing for One Identity, a Quest Software business. In this role, Bill drives the strategic direction for the team which includes setting product and solution positioning, creating the global direction for demand gen and budget management, marketing analytics, analyst relations, trade shows and field events, press relations, partner marketing, and sales enablement
Prior to his current role, Bill served as product marketing director for Dell's Windows and SharePoint businesses as well as general manager of the SharePoint and Notes transition business unit at Quest Software. He joined Quest in 2004 with the acquisition of Aelita Software.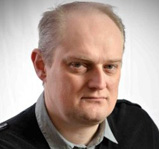 Ian Sutherland
Ian Sutherland is vice president and general manager Sales, EMEA. Ian leads the direct, channel and technical sales teams throughout the region and is focused on customer and partner acquisition, retention and satisfaction.
During his 30-year career in the IT industry, Ian's roles have spanned technical, consulting and commercial aspects. Based in the UK, Ian is also the author of a bestselling series of technically accurate, contemporary cybercrime thriller novels.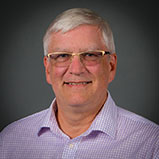 Jackson Shaw
Jackson Shaw is Senior Director of Product Management for One Identity's Identity and Access Management product line. Prior to One Identity, Jackson was an integral member of Microsoft's Identity & Access Management product management team within the Windows Server Marketing group at Microsoft. While at Microsoft he was responsible for product planning and marketing around Microsoft's identity & access management products including Active Directory and Microsoft Identity Manager.
Jackson began his identity management career as an early employee at Toronto-based Zoomit Corp., the pioneer in the development of meta-directory products who Microsoft acquired in 1999.
Jackson has been involved in directory, meta-directory and security initiatives and products since 1988. He studied computer science and management information systems at the University of Ottawa. He is a long time member of the Association for Computing Machinery. You can follow him via Twitter: @JacksonShaw.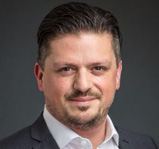 Killian Whooley
Killian Whooley recently joined One Identity to lead the expanding EMEA Inside Sales function in our Cork office. With more than 14 years of experience in IT sales and business development, Killian's responsibilities include ensuring that his team to delivers solutions that address the ever changing needs of One Identity customers and channel partners.
His previous roles included leading business development and partner management teams at SimpliVity, VMware and Apple. Killian has a degree from University College Cork where he studied journalism and media communications before finding his true calling in IT Sales.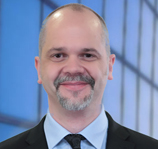 Patrick Hunter
Patrick Hunter's IAM knowledge stems from over 25 years of working with many organizations with the last ten years focused on helping One Identity customers to implement secure IAM solutions.
Patrick, who leads One Identity's Pre-Sales team in EMEA, knows about the cost, time and complexity challenges faced by today's enterprises as they strive for efficiency, security and compliance.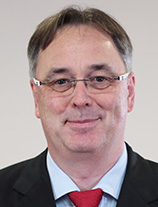 Matthias Bauer
Matthias Bauer is the Senior Manager of Product Development for Identity Manager. Prior to One Identity, Matthias was at Dell Security and Quest, and was vice president of Development of Voelcker Informatik AG (acquired by Quest in 2010), where he was responsible for the product development and analyst relations.
He studied electrical engineering at Germany's first elite university at Karlsruhe.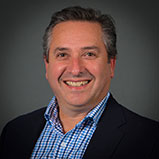 Alex Binotto
Alex Binotto is the Senior Product Manager for One Identity's identity management products. Alex is responsible for the product management, strategy and enablement for Identity Manager and Identity Manager – Data Governance Edition. Alex has help evolve One Identity's market-leading identity governance product line. Prior to joining One Identity, Alex was at Dell Security, and also spent 18 months at CA as a senior solution strategist in their Security Solutions group. Plus, he has worked 15-plus years with Quest Software, working in many areas, including pre-sales engineering, Exchange migration consulting and product management.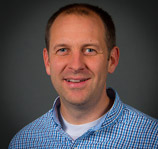 Tyler Reese
With more than 15 years in the IT software industry, Tyler Reese is extremely familiar with the rapidly evolving IAM challenges.
Currently, he is a product manager for the Privilege Account Management portfolio where his responsibilities include evaluating market trends and competition, setting the direction for the product line — and ultimately, meeting the needs of end users.
His professional experience ranges from consulting for One Identity's largest PAM customers to being a systems architect of a large company.