This is a guest blog post by Brihteja.


Brihteja is innovative IT company from Slovenia. Starting in 2011 with three persons only, the company has grown to sixteen employees. From the very beginning, knowing the importance of security, we are committed to helping companies manage security issues. We started with Identity and Access management projects in Slovenia, and soon after gained important experience and knowledge of One Identity products, especially Identity Manager. Over all these years, many young and enthusiastic persons have joined us and we have built them into experts. Our knowledge and expansion of other One Identity products has allowed us to address not only the Slovenian market, but with a help of One Identity we are active on projects in EMEA region too. Our ultimate goal is to help customers to get the IAM right. Identity and Access Management is Brihteja's focus from the business perspective.
Customer Challenges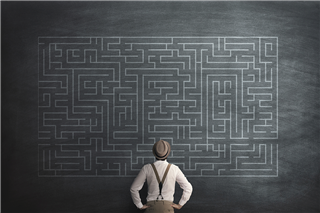 Based on different projects we have implemented, we see quite common challenges in most companies:
Complex information systems, consisting of variety applications and user repositories are difficult to manage.
Cloud based services have added another complex dimension in managing appropriate access.
In addition, many companies enable employees to access corporate data from various locations.
Lack of clearly defined procedures for granting the right entitlements to the right people and more important revoking those entitlements when not needed anymore is making significant issues for many IT departments and administrators.
In case of constantly changing organizational structure or people relocation within the organization, it is nearly impossible to handle accesses accurately and timely without an automation. Proving the right access for the people in case of audit or security incident is practically impossible without identity and access management tools, as there is no revision control - who created the requests, who approved the entitlement, and why.


One Identity partnership
As a One Identity partner, Brihteja has developed strong implementation capabilities, with the support of One Identity's sales and presales team. Having many different products available from the single vendor that are complementary and tightly integrated, allows us to address different customers' security challenges. Strong cooperation with the One Identity results in many successful identity and access management projects, and many happy customers who can focus now on giving employees technology for being productive and efficient in today's competitive world.