One of the highlights of the year for One Identity is the Annual Partner Awards. Usually, we coincide this with the EMEA UNITE Partner Conference, but this year since our event in Barcelona, Spain was postponed, we want to celebrate our 2020 award winners via our on-line blog.
In making the awards, we have considered partner activities throughout the past year to make our judgements.
We have seen considerable growth in partnerships in the past 12 months, with strong relationships forming in the GSI sector as well as advisory partners. Our distribution strategy has seen impactful outcomes across many sub-regions within EMEA.
Award Categories
Long-Term Partnership Innovation Customer Success Story GSI
Regional : Nordics Central UK CEE Iberia Benelux France Italy Emerging Middle-east
Best Security Solution Best New Partner PLUS Partner Distribution
---
Long-Term Partnership: ITdesign Software Projects & Consulting GmbH

ITdesign is a provider of business consultants and specialists with deep-technical know-how, who together form a unit to increase customer success. Covering Austria for One Identity, ITdesign became a partner more than 16 years ago. Due to investment in enablement steps and customer successes, they have achieved the top tier Platinum+ status. They have now based their Identity Governance competence and strategy focus on One Identity.
---

ASPISID combine project management, business analysis, implementation, development and support skills to make every IT transformation end-to-end a success for your business. With their business focus on One Identity, ASPISID have created ARGOS - a leading monitoring solution for One Identity Manager. Argos is a turnkey solution with preconfigured intelligence that can be tailored as needed. Argos allows monitoring One Identity Manager in a practical, modern and scalable way. It can prevent incidents from end-users by promptly detecting any malfunctioning and coordinate the effort of the supporting teams. Plus, it provides an overview and statistics of the health status of the system. Argos addresses issues by performing extensive monitoring of multiple metrics in real-time, periodically and 24/7. Any problem of the system is automatically detected, a notification is sent to the support team, and the issue is quickly resolved before it has an impact on the organization. ASPISID have achieved a SILVER+ status in our Partner Program.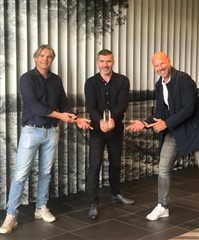 To learn more about ARGOS, https://argosmonitoring.com
---
Customer Success Story: iC Consult

iC Consult Group, act as a PLATINUM+ partner, with strong IGA skills and is a leading vendor-independent consultancy and systems integrator specialised in Identity and Access Management as well as API Management solutions for global organisations. Their services cover business consulting, strategy and architecture, through to implementation, customisation and managed services of all aspects of IAM, including, provisioning, governance, single-sign-on through to customer data management, GDPR, internet of things and API management. They have a proven track record of delivering customer success with over 330 consultants, 30 IAM products and across 1000+ projects.
The iC Consult Group has independent branches in Switzerland, Austria, Spain, the UK, the USA and China as well as the companies xdi360 GmbH (Business and Process Consulting), IAM Worx GmbH (IAM Managed Services) and Service Layers GmbH (Custom Fit IAM Service). Major DAX 30 and Euro Stoxx 50 companies rely on their expert services, many of which have a history that spans more than 20 years.
Dr Heiko Klarl, Marketing & Sales, iC Consult describes the relationship with One Identity. www.oneidentity.com/casestudy/ic-consult-and-one-identity-relationship-helps-partner-drive-business8140385
---
GSI Partner: Deloitte (Germany)

https://www2.deloitte.com/de/de.html
With many new GSI partnerships developing during 2019, the award for GSI Partner was particularly significant. A key multi-million dollar deal that concluded in Germany and had been under development over the past 18 months clinched the award for Deloitte Germany. The Deloitte team were able to coordinate across their pool of expertise to create a winning proposition, that embraced architectural design, delivery and implementation. As a knowledgeable trusted partner backed up by One Identity Expert Services, the customer could see the vision to tackle a large complex requirement and structure the overall management with confidence.
---
Regional Partner of the Year - Nordics: TietoEvry

www.tietoevry.com/en/services/Cybersecurity/unified-identities-and-accesses/
TietoEvry a leading digital services and software company with local Nordic presence and global capabilities creates digital advantage for businesses and society. Formed from the merger of Tieto and Evry, and headquartered in Finland, TietoEvry employs around 24,000 experts globally. The company serves thousands of enterprise and public sector customers in more than 90 countries. Demonstrating strong collaboration with the One Identity team they were able to increase the successes and achieve increased market recognition in the Nordics region. As TietoEvry embark on a managed services strategy, growing from the established Identity Governance as a Service solution (IDaaS) extending to cover Privileged Access Management, we look forward to them serving their customers in this important area.
---
Regional Partner of the Year – Central Region: IPG AG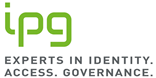 The IPG Group is a leading expert for integrated IAM solutions and a reliable partner for all challenges with respect to identity and access management. IPG Group cover Germany, Austria and Switzerland – and having established their relationship as a partner in 2009, continue to drive Identity Governance successes in the region.
As a One Identity Platinum+ business partner IPG Group assumes the overall responsibility for the IAM solution, from the concept, the strategy, the project implementation to the entire application operation and does that over several years. This results in added value for the customer is a single IAM provider, both in the project as well as in the application operation. It reduces interfaces and massively increases the effectiveness of strategic, tactical and operational activities. In 2019, 15 customers with One Identity Manager benefit from sustained operation capacity and comprehensive care by the IPG service manager.
IPG also develop new business through targeted marketing campaigns including lead generation; business breakfasts and conferences. Their successful training academy has continued to develop and deliver a wide range of One Identity training to meet growing market needs.
---
Regional Partner of the Year – UK: Burning Tree

In the UK, Burning Tree have continued to grow and influence key customers in making the right decisions for their IAM requirements. A significant retailer and a global bank have benefitted from the Burning Tree advice and guidance this past year. Significantly, the team at Burning Tree have worked in the roles that they are advising so their experience and knowledge is well received and respected. They achieve this by applying security to the business process, and helping customers understand and identify gaps in their security systems through the use of maturity capability assessments that utilise a proven reference architecture framework. Burning Tree are now recognised as a leading provider of security consulting services across many industries, solving practical real-world problems within identity and access management programmes. Burning Tree addresses information security across all domains, including consulting services and business development, by working with some of the most innovative next-generation vendors and solutions.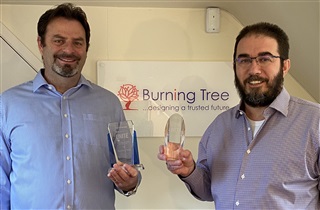 ---
Regional Partner of the Year – Central & Eastern Europe: Accenture

https://www.accenture.com/pl-en
Growing their IAM team in Poland, through experienced One Identity practitioners backed up by a global team, Accenture has accelerated their presence in Central & Eastern Europe with One Identity. As a leading global professional services company, with 505,000 people serving clients in more than 120 countries Accenture is providing a broad range of services and solutions in strategy, consulting, digital, technology and operations. Combining experience and specialized skills across more than 40 industries and all business functions, Accenture works at the intersection of business and technology to help clients improve their performance and create sustainable value. Working with One Identity has proven valuable for Accenture as well as their clients who have experienced complex IAM requirements that are addressed by this strong partnership – offering guidance; best practices and implementation capabilities.
---
Regional Partner of the Year – Iberia: BECLEVER SL
BECLEVER, operates as a Platinum+ partner based in Spain and is a company that offers advanced information technology (IT) for customers in the public and private sector. A key focal point for One Identity within BeClever is CEO & Founder Aiert Azueta Dudagoitia. With a great capacity for understanding the needs of customers and analysing the new solutions that the market offers, Aiert is dedicated to defining and offering the necessary services that customers are looking for to improve their productivity and align their business needs with IT infrastructures.
The BeClever team have invested in training across the whole One Identity portfolio including Access Management; Identity Governance; Privileged Access Management & Log Management. Additionally, as a PLUS partner they have developed implementation skills for the Active Roles; Identity Manager & Safeguard solutions. They are well positioned to help our customers in the region get IAM deployed and extended into Cloud applications.
---
Regional Partner of the Year – Benelux: KPN

KPN is a leading telecommunications and IT provider and market leader in the Netherlands. A newcomer to One Identity, KPN has seen tremendous success in 2019 with sales of One Identity IAM solutions to new customers. One of the KPN customers was looking for an identity solution and true collaboration – and the customer was convinced that the combination of KPN and One Identity was the right fit. The drive and commitment of KPN to work together with One Identity in this and future cases is an example of true partnership, no reservations but true trusted cooperation which is the basis and success of our cooperation.
As well as the sales drive, KPN demonstrate a willingness to invest in the relationship with innovation at its heart driving towards the provision of Identity as a Service to mutual customers. FY2020 looks set to be a ground-breaking year in this relationship.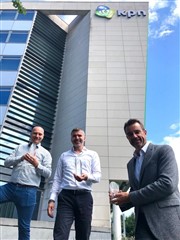 ---
Regional Partner of the Year – France: Digital.Security

https://www.digital.security/en/
Founded in 2015 by a group of experts in computer security, Digital.Security is a subsidiary of Econocom group in France. As the name suggests, they aim to help companies permanently improve the way they protect their information and support them in securing their digital transformation and the opportunities offered by the IoT market. Investing in their team, digital.security have become proficient in Identity Manager – providing them a basis for really understanding the customer challenges with IAM and then solving the problems. The talent at digital.security are continually improving with and understanding of emerging threats in cyber security and mapping them into the most appropriate solutions to address them. In 2019, digital.security achieved a significant win for One Identity with a French telecommunications provider. One Identity is pleased to be in partnership with them as they tackle their customers challenges.
---
Regional Partner of the Year – Italy: Fabaris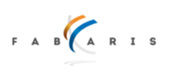 Fabaris, a Platinum+ partner, based in Italy have committed to grow their business in IAM with One Identity building on strong knowledge gained from working in the industry. By investing in certified resources covering the One Identity Safeguard PAM solution, they are suitably positioned to take advantage of the increasing demands for this requirement.
With knowledge firmly in place, Fabaris have been effective and secured major PAM deployments in Italy with the One Identity Safeguard – especially the Sessions Management. Significant impact is also being made with the Log Management – syslog-ng – proposition.
We are looking forward to continuing a very productive relationship with Fabaris – truly contributing to a significant element of business successes in Italy.
---
Regional Partner of the Year – Emerging Markets: Merlion
As a Value-Added Distributor (VAD) for One Identity in Russia, Merlion stands out as the emerging markets regional partner of the year 2020. Providing significant value with technical pre-sales and sales efforts being undertaken, they have driven new business in the region for One Identity.
The Merlion team grew last year by adding new pre-sales team members who are very self-sufficient and helping partners match One Identity solutions to customer needs.
In their position as a leading IT distributor in the Russian market, Merlion have been recognized by specialized IT publications for their approach. Serving a network of over 8000 partners in every region of Russia and the CIS countries is a key success factor.
We celebrate our partnership with Merlion which continues to grow from strength to strength.
---
Regional Partner of the Year – Middle-East: Mannai Trading Co WLL

Mannai Trading Company WLL, based in Qatar is a subsidiary of Mannai Corporation QPSC. Mannai ICT, Qatar's leading Systems Integrator provides end-to-end solutions throughout the whole technology stack and includes Mannai InfoTech which is a department under Mannai ICT. With experience spanning the oil and gas sector, automotive distribution, information and communication technology, retail, home appliances and electronics, travel services, logistics and representation, the business provides a large spectrum of services and solutions to a fast-growing client base.
From Application Implementation, bespoke Application Development, Systems Integration, Mobility, Master Data Management, Cyber Security, Enterprise Information Management, Data Warehousing, Enterprise Resource Planning (ERP) and Customer Relationship Management (CRM) using on-premises and/or cloud architecture, hardware and networking, they enable their clients to create and build strategies for their digital transformation.
One Identity technologies are positioned by Mannai to serve the needs of this client base. Successes so far have embraced Safeguard Privileged Access Management as well as Privileged Management for Unix.
We are proud to partner with Mannai and contribute in the vital role of securing critical infrastructure in Qatar and surrounding region.
---
EMEA Best Solution Sale: KPN Security

www.overons.kpn/en/the-company/our-brands/kpn-security
KPN Security, now a Platinum partner in the One Identity Partner program have progressively built their sales and technical teams and are now effectively serving their customers with a managed IAM Service built on One Identity Manager. A very significant project win of several million Euro, was a great start to working with One Identity and forms the basis for a well rounded managed service offering in the wider market. The impact for the customer with this managed IAM solution was helping them become more efficient and gain control of data & information.
---
EMEA Best New Partner: IdentityWorkx

IdentityWorkx, a silver partner in the partner program, has been a key contributor in developing a MSP strategy within the Benelux market, applying their knowledge & experience of the operation and how to embrace the required steps to build an effective MSP business. The impact has resulted in significant new customers in the region that are embracing One Identity through a managed service. This relationship has demonstrated good collaboration with the One Identity and across the partner eco-system.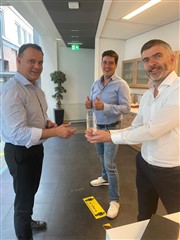 ---
IPG Group deserve the recognition they gain from being named as One Identity EMEA Plus Partner for 2020. They are covering Germany, Austria and Switzerland with increasing commitment to One Identity year over year.
IPG Group continue to drive Identity Governance successes in the region. Developing their own practice with over 35 consultants IPG offers professional services to customers as a Platinum Plus partner in One Identity Partner Circle, IPG are self-sufficient and able to drive new customer wins to success and beyond. In early customer engagements, they are able to provide presentations; RFx responses; PoC activities and demonstrations. As a PLUS partner, they have a team of more than 10 people running operations who ensure the customers continue to maximise their investment in IAM.
IPG Group also operates the IPG-Academy which provides One Identity Manager product Training. This is modular design for a customized, in-depth training with predefined standard courses for various user roles such as help desk, IT support and engineering.
---
EMEA DISTRIBUTION Partner of the Year: Exclusive Networks Iberia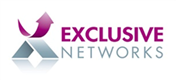 https://www.exclusive-networks.com/es/
The Exclusive Networks Iberia team have started working with One Identity solutions in the past year and have shown strong commitment to building the One Identity business in their region. By identifying significant new partners, they have coordinated partner enablement activities to ensure that the partner have the right information and tools to confidently speak with authority with their customers. They have also provided an opportunity for their partners to gain technical certification on One Identity solutions.
---
EMEA Partner of the Year 2020 – KPN Security

www.overons.kpn/en/the-company/our-brands/kpn-security
Becoming the EMEA Partner of the Year 2020 after their first year of relationship with One Identity, KPN Security has realised that the potential in serving their customers with managed IAM solutions is a growth area of the security market – and finding out at close quarters that security really does start with identity. The technical team at KPN Security have followed through the various enablement steps that have been provided through the One Identity partner portal as well as the pre-sales virtual bootcamps to gain a well-rounded understanding of the true value propositions of the overall portfolio and then be able to apply that knowledge in helping their customers activate the right features and functionality to serve the immediate demands. They have also seen the true benefits delivered by the One Identity portfolio and the extensibility across AD Lifecycle management, Identity Governance & Administration; Privileged Access Management as well as One Identity Starling Cloud IAM solutions.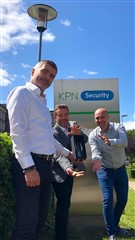 We look forward to KPN Security continuing to grow their IAM business throughout 2020 and beyond.