This year we celebrated our Annual Partner Awards in EMEA on 25th May 2021 - partners attending were treated to a unique experience with an expert mixologist taking them through the steps to mix up and consume a specialist cocktail - everyone thought the name of the company, Boozy events was very apt!

Usually, we coincide this event with the EMEA UNITE User & Partner Conference, but this year since we are running a virtual UNITE (vUNITE) in October, we are keeping on schedule so that we are aligned for Spring 2022 when we plan to go with a live event again!
In making the awards, we have taken inputs from across all our sub-regions in EMEA & considered all aspects of partner activities throughout the past year to make our judgements.

Despite the challenges of the global pandemic, we have seen continual growth in partnerships over the past 12 months - as demonstrated by the extensive short-list of new partners joining our program and making an impact in 2021.
Award Categories
Long-Term Partnership Innovation Customer Success Story GSI
Regional : Nordics Central UK CEE Iberia Benelux France Italy Emerging Middle-east
Best Security Solution Best New Partner PLUS Partner Distribution
---
Long-Term Partnership: BeClever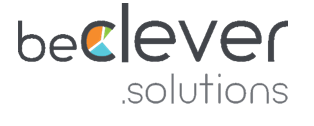 https://beclever.solutions/en/
Partner short-list:

Bakotech (RCIS)

Computacenter (DE)

BeClever (Spain)

Merlion (RCIS)

And the winner is:

BeClever (Spain)
Over the past 15 years, BECLEVER, has been in partnership with One Identity and other offerings across Quest business units. Currently, they have achieved a platinum+ tiering within Partner Circle - which recognises their success; their accreditations and their ability to deliver solutions to customers and over the past year a further 10 individuals were certified.
BeClever is a company of advanced services in IT that offers more advanced information technology (IT) for customers in the public and private sector across the EMEA region (Europe, Middle East and Africa). They provide extensive in major companies in the region, with an expert and innovative human team with the ultimate goal of providing the most professional service to our customers. BeClever services include consulting, implementation and management of solutions in the areas of infrastructure and applications, data management and cybersecurity. In addition, BeClever offers certain cloud services to meet the most recurrent needs of our customers.
Their mission is to provide innovative and value added technology solutions that enable our customers to meet their business objectives and help them align their applications and infrastructures with the business.
They consistently bring us new customers and work independently due to their willingness to train their sales and presales teams. They were instrumental in helping us win over a key player in their territory this year
The BeClever CEO & Founder is Aiert Azueta Dudagoitia who has been instrumental in building the business. With a great capacity for understanding the needs of customers and analysing the new solutions that the market offers, Aiert is dedicated to defining and offering the necessary services that customers are looking for to improve their productivity and align their business needs with IT infrastructures.
The BeClever team have invested in training across the whole One Identity portfolio including Access Management; Identity Governance; Privileged Access Management & Log Management. Additionally, as a PLUS partner they have developed implementation skills for the Active Roles; Identity Manager & Safeguard solutions. They are well positioned to help our customers in the region get IAM deployed and extended into Cloud applications.
---
Innovation: Grabowsky (Benelux)

Partner short-list:

Grabowsky (NL)

EXN (IB)

Net Studio (IT)

And the winner is:

Grabowsky (NL)
Based in the Benelux region, Grabowsky, have more than 30 years of experience, which is a significant achievement in the field of Identity and Access Management (IAM). They are convinced that in today's world, identity is the foundation of a reliable and efficient business environment. Recognising the value of an identity-centric portfolio, in the past year, they have invested in all areas of the One Identity IAM portfolio.
Besides investing in One Identity on-prem and cloud solutions they have build out an MSP service and created a connector from Cyberark to Identity Manager - which helps customers build on existing investments extending to identity governance. A notable win for Identity Manager is with a Dutch retail bank offering financial products to both companies and individuals.
Grabowsky have achieved a Platinum+ status in our Partner Program - demonstrating their IAM product knowledge and their ability to deploy One Identity solutions successfully.
---
Customer Success Story: Net Studio (Italy)

Partner short-list:

Net Studio (IT)

Navixia (CH)

AspisID with Identity Managers (NL)

And the winner is:

Net Studio (IT)
A customer success story really shows the customer impact derived from investing in One Identity. This year, Netstudio clinches this award with their win at EUI - illustrated here : EUI + OneIdentity + Net Studio = IGA Success - Net Studio
We encourage all our partners to bring forward their own examples - we have a dedicated team headed by up Laureen Smith who are eager to work with you to develop the story. We have at our disposal, copy writers and video crew who will tell the story with power and imagination.
---

https://www.accenture.com/gb-en
Partner short-list:

Wipro

ATOS

Accenture

And the winner is:

Accenture
With many new GSI partnerships developing during 2020, the award for GSI Partner was particularly significant. The IAM team at Accenture have embraced the opportunity to learn about the Identity, Governance & Administration (IGA) solution, Identity Manager, provided by One Identity. Past experiences have helped the Accenture team get to grips with One Identity very quickly and they are now active in scoping, and delivering One Identity solutions to clients. They have been active across multiple countries including Denmark; Italy; Spain & Poland across a range of verticals including Financial Services & Banking as well as government offices. A significant financial services win in Poland provided the Accenture team an opportunity to exercise their newly acquired skills. Accenture have embraced the full One Identity portfolio including : Active Roles; Safeguard Privileged Password Management; Defender Multi-factor authentication and syslog-ng log management.
---
Regional Partner of the Year - Nordics: Advania / BU Knowledge Factory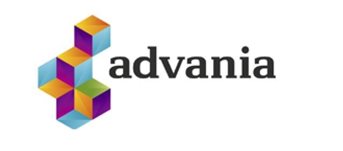 Partner short-list:

TietoEvry

Intragen

Advania

And the winner is:

Advania
Our Nordics region is continuing to grow and three long-term partnerships in the region made the short-list this year.
However, the Advania business unit Knowledge Factory, has continued to excel building on over 10 years of working with our Active Roles solution and now embracing our entire portfolio, this year closing new business with Identity Manager and One Identity Safeguard privileged access management (PAM). A stand-out win was for Identity Manager at a large-scale industrial company - a complex environment to handle but their experience came to bear in addressing the problems to achieve this customer success.
---
Regional Partner of the Year – Central Region: ITdesign Software Projects & Consulting GmbH

Partner short-list:

Devoteam

Timetoact

IT Design

And the winner is:

IT Design
Our Central region has always delivered outstanding results, and partnerships are a critical component of that success. This year, the award goes to a partner which have now based their Identity Governance competence and strategy focus on One Identity and which regularly gets stand out praise from our sales rep for their ability to run independently and drive a steady stream of net new sourced revenues.
As a long-term partnership centered on Austria and stretching back over 17 years, ITdesign has never stopped learning and due to their continual investment in enablement steps and customer successes, they have achieved the top tier Platinum+ status.
ITdesign is a provider of business consultants and specialists with deep-technical know-how, who together form a unit to increase customer success.
---
Regional Partner of the Year – UK/I: Bytes

Partner short-list:

Software One

Intragen

Bytes

And the winner is:

Bytes
In the UK, Bytes is the biggest reseller of Microsoft's products in Great Britain, and so the AD-centric IAM solutions from One Identity are a good match to their market presence.

As their CEO, Neil Murphy speaks out, "We really care about IT, software and security. It's not just our job - it's our passion. Our fast-moving industry brings constant fresh challenges and opportunities for organisations of all types. We explore the issues you face and find answers that will work for your competitive advantage. We've only done our job when you've achieved your business goals."
One of their prestigious UK customers, Parliamentary Digital Services, that this year added to their One Identity estate spoke out about their deployment. UK Parliament optimizes Active Directory (AD) management (oneidentity.com)
Bytes have addressed other UK organisations AD-centric needs delivering Active Roles and Password Manager solutions to their clients. A solid foundation is now in place for future success.
---
Regional Partner of the Year – Central & Eastern Europe (CEE): Accenture

https://www.accenture.com/pl-en
Partner short-list:

Accenture

Officium

Brihteja

And the winner is:

Accenture
Accenture continues to invest in people and skills for One Identity in Central & Eastern Europe (CEE). The partnership has progressed to new heights this year in Poland, through experienced local One Identity practitioners backed up by a global team resulting in the largest IGA deployment in the region in a financial services organisation. We have seen support for the business plan at all levels, and have built a very strong pipeline across the region.
As a leading global professional services company, with more than 1/2 million people serving clients in more than 120 countries Accenture is providing a broad range of services and solutions in strategy, consulting, digital, technology and operations. Combining experience and specialized skills across more than 40 industries and all business functions, Accenture works at the intersection of business and technology to help clients improve their performance and create sustainable value. Working with One Identity has proven valuable for Accenture as well as their clients who have experienced complex IAM requirements that are addressed by this strong partnership – offering guidance; best practices and implementation capabilities.
---
Regional Partner of the Year – Iberia: ATOS

Partner short-list:

Omega

BeClever

ATOS

And the winner is:

ATOS
ATOS have been very active with One Identity in Spain. They have been instrumental in some of our biggest wins against competitors during the past year and their technical knowledge of our technology is now quite significant, specially in One Identity Safeguard. They have a strong presence in some of the most important accounts in this region and they create a strong partnership with One Identity in the region, proposing our solutions when they are suited to their clients needs and always looking for new opportunities to become involved.
ATOS continue to invest in training (certifying a further 8 this year) and as a result their ability to articulate the value proposition of One Identity against the competition is second to none.
With a particular focus on our One Identity Safeguard suite, ATOS has been key in helping us win some great customers this year, they have a huge commitment with our technology and as they are very strong in public administration they usually commit to all the public PAM tenders.
---
Regional Partner of the Year – Benelux: Orange Cyberdefense
https://orangecyberdefense.com/be/
Partner short-list

Dartalis (Lux)

NTT (Belgium)

Orange Cyberdefense (Belgium)

And the winner is:

Orange Cyberdefense (Belgium)
A strong shortlist in Benelux as usual, and this year was tough to get down to three - so credit to all our partners who show close collaboration within our ecosystem for a fantastic year in the Benelux region.
New and fresh names on the shortlist this year which is great to see too, but the winner this year goes to a partner whose latest chapter with us started just over a year ago with a really significant win in region. Over the year we are progressing the partnership and have built a business plan to achieve Gold status. This award recognizes the power of strong trusted relationships as the team responsible within the partner are not new to us.
The Benelux partner of the year goes to the partner formerly known as Securelink…now known as Orange Cyberdefense Belgium.
Orange Cyberdefense is the expert cybersecurity business unit of the Orange Group, providing managed security, managed threat detection & response services to organisations around the world. They are a threat research and intelligence-driven security provider offering unparalleled access to current and emerging threats. Orange Cyberdefense retains a 25+ year track record in information security, 250+ researchers and analysts 16 SOCs, 10 CyberSOCs and 4 CERTs distributed across the world and sales and services support in 160 countries.
We are looking forward to witnessing their contribution to our future successes.
---
Regional Partner of the Year – France: Exclusive Networks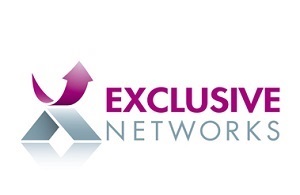 https://www.exclusive-networks.com/fr/
Partner short-list

Aduneo

Digital Security

Exclusive Networks

And the winner is:

Exclusive Networks
The winner in France goes to a long standing distribution partner, Exclusive Networks, who joined the One Identity family via the acquisition of Balabit but now supporting our complete portfolio.
They continue to invest and have skilled pre-sales who regularly complement our own team in local engagements.
They work with their reseller partners to boost their business opportunities in digital infrastructure, helping them to achieve new revenues from the changing technology landscape.
Exclusive networks has become a corner-stone for our growing presence in France.
---
Regional Partner of the Year – Italy: NTT Data

Partner short-list:

Westpole

Net Studio

NTT Data

And the winner is:

NTT Data
NTT Data, a Platinum+ partner, based in Italy have committed to grow their business in IAM with One Identity building on strong knowledge gained from working in the industry. By investing in certified resources covering the One Identity Safeguard PAM solution, they are suitably positioned to take advantage of the increasing demands for this requirement.
NTT Data consider that a new way of thinking is needed for the future of business. Managing complexity is not just focusing on a challenge, problem or solution. NTT DATA professionals have developed a multi-dimensional model based on specific skills and knowledge of the markets. They map five main transformation drivers addressing company requirements and starting from these, develop strategic objectives. Then identify Digital Focus Areas on which to act. All these concepts are used by NTT DATA's service areas, taking into account company and market objectives. An integrated service philosophy, based on our experience of their consultants, researchers, developers and project managers.
Recognising their investment in the One Identity relationship, our country manager celebrates their win as he describes their commitment, "for outstanding and continued support for our partnership resulting in growing the business in Italy with several strong customer wins".
We see exciting times ahead for this partnership!
---
Regional Partner of the Year – Emerging Markets: Jet Infosystems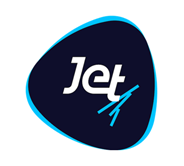 Partner short-list:

Softline (incl. Infosecurity)

Intrasystems

Jet Infosystems

USSC

And the winner is:

Jet Infosystems
A strong short-list of four partners this year - demonstrating the ongoing growth and success experienced in this region. The winning partner though this year is Jet Infosystems.

Jet Infosystems has been active in the information technology (IT) market since 1991. Their goal is to provide a dependable IT basis for the development of commercial entities and government institutions and to enhance the efficiency of their operations. They continue to find new opportunities and perform the task of trusted advisor to their customers so we are really appreciative for their support for One Identity. Jet Infosystems has developed much broader expertise to become a full-profile systems integrator with a wide portfolio of solutions and services
Covering many verticals and highly skilled in both IGA and PAM, the list of successes this year is extensive. The company has seven regional offices in Russia, namely in Vladivostok, Yekaterinburg, Krasnodar, Nizhniy Novgorod, Novosibirsk, Yaroslavl and St. Petersburg. Reaching beyond the Russian border, they are also operating regional offices in Kazakhstan and Azerbaijan & working on several projects in Tajikistan, Armenia and Georgia.
We are pleased to be have Jet Infosystems as our partner with such extensive capability and presence.
---
Regional Partner of the Year – Smpl ID Technologies
Partner short-list:

Atos

Solutions by STC

Smpl ID Technologies

And the winner is:

Smpl ID Technologies
Our partner eco-system in the Middle East goes from strength to strength and its great to see a healthy mix of established and new partnerships.
Smpl ID Technologies is our winning partner this year. They have a solid track record with One Identity, already have considerable skills but continue to invest in training with a growing number of staff. They have helped us win several high-profile accounts and are currently delivering multiple projects across the region. We have been impressed with their extended geographical coverage and in their dynamic consultancy offerings.
Over many years they have focused their services around the development and deployment of Identity, Access Management and Auditing solutions. They have built a unique framework and methodology to tackle our customers' challenges in the Digital IAM era. Exposure to many complex projects has strengthened their delivery team and approach allowing them to execute projects on-time and efficiently.
---
EMEA Best Security Solution: iC Consult

https://ic-consult.com/en/ https://ic-consult.com/en/
Partner short-list:

iC Consult

KPN Security

IPG

And the winner is:

iC Consult

All three short-listed partners have a long-standing successful relationship with One Identity and continue to grow & expand our partnerships with innovation and commitment.
All three have also developed a service offering based on One Identity solutions to complement their existing business, which is a clear indication of where the market is moving to.
This year, the winner of the Best Solution Sale category is iC Consult - with expertise in identity and access management solutions with integrated systems covering IoT, customer data and API management.
What distinguished this partner apart was their use of their Service Layers platform - an approach that guarantees fast setup & customization to meet a customers needs - to grow internationally, entering new markets within EMEA and beyond - with ambitions to build on their strengths as they address the NAM market-place.
---
EMEA Best New Partner: Cloud Networks Ltd (RCIS)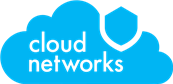 Partner short-list:

Dartalis (Benelux)

Westpole (Italy)

Secida (Central)

Innovation Frequency (Middle East)

Logicalis - Spain

Cloud Networks (RCIS)

Special mention to

Dartalis

And the winner is:

Cloud Networks Ltd
This category shows the underlying growth of the One Identity partner eco-system that is a testament to the broad-based identity-centric portfolio and log management offerings. As new partners join the One Identity Partner Circle, they are able to quickly become proficient by embracing the sales and pre-sales training that we have laid out for them. Our regional channel managers work diligently with each of them to guide them - to create partners that are strong, knowledgeable and confident and able to win against the competitive offerings.
In this category, we wanted to give a special mention to our Luxembourg-based partner, Dartalis who have achieved several One Identity Safeguard wins in their local market.
However, the winner for this award this year goes to Cloud Networks Ltd, a gold-level partner in partner circle who has closed an impressive number of projects in the past fiscal year. They have quickly become self-sufficient and are able to manage their deals well and shows an excellent understanding of the market they serve.
With a great understanding of both PAM and IGA, our local team really enjoy working with them highlighting their consistent and confident approach with a desire to engage and introduce One Identity to clients.
---
EMEA PLUS Partner: Devoteam (Central)

Partner short-list

Brihteja

AspisID

Devoteam

And the winner is:

Devoteam
Customer success is very important to One Identity, when we sell our solutions we want to ensure that they are deployed correctly and to the satisfaction of our customers. Our PLUS partners provide continual reassurance of that objective - as they engage a client their deep technical understanding and ability to apply it is a structured way are critical to that success. We often see collaboration across our partner eco-system - and we have encouraged our partners to work together.
This past year, a significant international requirement from a Canadian mobility technology company for automakers required collaboration between Devoteam and a Canadian consulting partner.
Devoteam are classed as a SILVER+ partner within Partner Circle. The PLUS demonstrates their ability to deliver and implement One Identity solutions -One Identity Manager being a significant solution that they have developed their competency around. With their strong technical knowledge of One Identity and a strong knowledge of the automotive industry domain, Devoteam was instrumental in helping pre-sales, driving the PoC and being the trusted guide and advocate with the customer.
We look forward to Devoteam reaching new heights with us in 2021!
---
EMEA DISTRIBUTION Partner of the Year: Aflex Distribution (RCIS)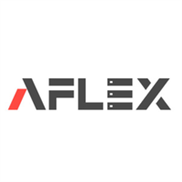 Partner short-list:

Balasys (CEE)

Aflex Distribution (Russia)

Exclusive Networks (FR & IB)

And the winner is:

Aflex Distribution
Aflex Distribution, a long-standing partner for us since 2011, and during that time they have built out a dedicated team of experienced sales, pre-sales and implementers. They were the #1 performing distributor in this territory and what is most impressive is that the vast majority of their business was sourced by them (partner sourced). Their dedication and co-operation with our local team, among tough competition from the market, is a pleasure to witness making them a worthy winner of the EMEA Distribution Partner of the Year for 2021. Here is a good-example of them in action [Pictures help!] with the One Identity team.
---
EMEA Partner of the Year 2021 – Accenture

https://www.accenture.com/gb-en
Becoming the One Identity EMEA Partner of the Year 2021

is a well earned award for

Accenture!!
One Identity solutions have complemented their existing offering perfectly. The Accenture EMEA team have enrolled 85+ consultants into the One Identity IGA and PAM training which has resulted in some great joint wins that include a Polish Bank organisation; a Dutch-based bank and many more. The Accenture EMEA leadership team looked deep at the One Identity proposition and engaged at senor levels to build relationship as well as knowledge. They aligned the team to work with the One Identity sales teams across EMEA. One Identity has also become a part of their Global training offering and is being managed by the Alliances team both in the USA as well as in Europe.
The technical team at Accenture have followed through the various enablement steps that have been provided through the One Identity partner portal as well as the pre-sales virtual boot-camps to gain a well-rounded understanding of the true value propositions of the overall portfolio and then be able to apply that knowledge in helping their customers activate the right features and functionality to serve the immediate demands. They have also seen the true benefits delivered by the One Identity portfolio and the extensibility across AD Account Life-cycle management, Identity Governance & Administration; Privileged Access Management
We look forward to working closely with Accenture over the coming year and seeing them accelerate their IAM business with One Identity.