I have created a custom process for PWOHelperPWO table and have added all the possible generation events to it.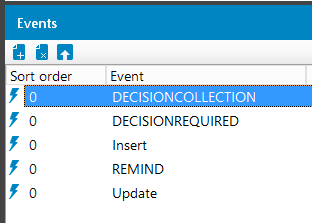 When a request is being made, new rows are added to the table but no event is generated - my process doesn't start.
When I try to generate an event in Object Browser I get "You are not allowed to generate events for table PWOHelperPWO." error.

When I simulate an event - the process is being started and everything looks fine.