Now that OneLogin is part of the One Identity proposition. we are undertaking detailed integration activities to bring our companies together.
One of the immediate benefits that can be gained is by providing existing One Identity partners early access to OneLogin technology.
You can now follow through a sales & pre-sales accreditations for Identity & Access Management (OneLogin) within the Quest Partner Circle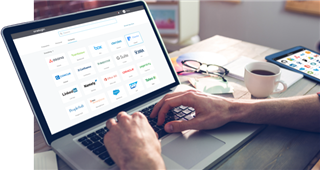 In order to drive an increased sales foot-print, for a limited time we will provide additional incentives for One Identity partners.
Creating New OneLogin Pipeline
Just creating new OneLogin pipe-line will yield rewards.
For each newly created OneLogin opportunity - the individual responsible for the opportunity will receive a $100 gift-card. Register the deal on the form here
For every five new OneLogin pipeline opportunities created, the partner will receive a discount code for a free of charge place at the One Identity Resilience event in either Barcelona, Spain in November 2022.
What to do now
1) Speak to your channel account manager (CAM) to ensure you are aligned
2) Find some incremental OneLogin opportunities within your current One Identity pipeline & get them registered - then engage with OneLogin team
3) Find some new opportunities and get them registered to qualify for the incremental pay-out and One Identity Resilience conference pass.
Bonus Content
Our colleagues in OneLogin marketing have created a new Zero Trust ebook - access this link to get a download Your Definitive Guide to Zero Trust, Vol 1 | OneLogin ebook