At UNITE EMEA 2023, we had a record attendance - with over 600 individuals present throughout the week.
The venue, RIU Plaza Hotel, Madrid, Spain proved ideally placed for our partners to attend - and once there the networking commenced!
Below is the partner group, at the end of Wednesday as they came out of the closing main stage session - a record showing for partners at UNITE!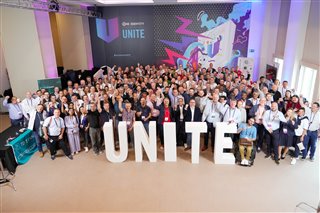 EMEA Partner Group 2023