In recent years, Malta has been a setting for many movies and TV series – the landscape and scenery providing a superb back-drop for many tales. One recent TV series that has filmed in Malta is the Game of Thrones.
In our industry, we are living a real-life Game of Thrones – the "Game of Threats". Every day we see new instances of threats impacting our customers – whether it be the latest ransomware outbreak; infiltration through vulnerable systems or abuse of identities. These goal of all these threats is to gain access to key systems to create havoc and chaos – in some cases undermining the very existence of a business. They always have a negative impact on the brand and public perception of the affected organisation.
We see on many occasions, that One Identity solutions, which cross multiple disciplines of IAM including Access Management; Identity Governance and Privileged Access Management are a sensible choice to deter these attacks; secure organisations from threats and enable them to adhere to industry and government compliance mandates.
When you attend UNITE in Malta, you will see how we work and succeed by working closely with our partners, who have detailed knowledge of the customer; industry and requirements.
In working with partners, One Identity recognizes that in order to equip them for success, we need to operate together profitably; to share our knowledge and capabilities and overall continue to enhance our ease of doing business.
Our keynote presentation will help us all think about how we can achieve new successes together and tame the tigers (challenges) that hold us back.
Looking back to last year – Windsor, UK
Last year, One Identity partners from across the European continent attended to participate in networking activities, as well as hear tips on how our solutions can enhance their business and technology operations.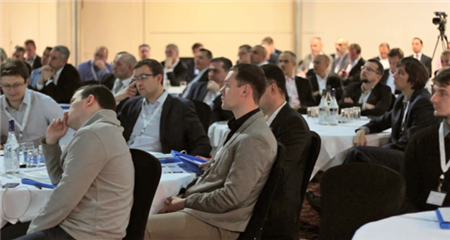 View the short video from our 2016 Partner Conference to see and hear what our partners experienced.
Further videos produced at the event:
Jackson Shaw, Sr. Director, Product Management at One Identity and Partners highlight the current market trends in the identity and access management industry
Benefits of a One Identity Partnership
2017 One Identity Partner Awards
At One Identity, we value working closely with our partners and to recognize their outstanding achievements.
Last year, the Partner Awards was a prime feature in our celebration dinner – and once again we plan that to be the case – with a unique evening planned with music, entertainment and an inspirational guest speaker.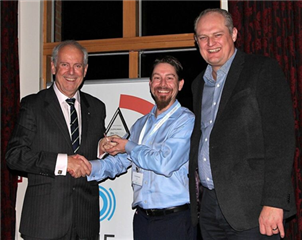 Core proudly receiving 2016 partner award: Access Management Cloud Service Provider
The One Identity Partner Awards in 2017 will recognize for the past year:
EMEA Best New Partner
EMEA Best Solution Sale
EMEA Partner of the Year
There will also be a number of regional success awards presented at the event.
We look forward to welcoming you to the UNITE Conference in Malta in November 2017. We also look forward to a fun and exciting event that will foster and strengthen close relationships for our mutual success.