Upgrade from Identity Manager 6.x - Synchronization
Welcome to the first installment of our Upgrade to Awesome blog series, in it we'll take a look at the performance boost in version 7 connectors. This is important to understand as we prepare for the launch of Identity Manager 8.0. As you'll see below, v7.x delivers performance improvements, which only get better with the upcoming v8.x. And, if your organization hasn't moved to v7 yet, it will need to enjoy the enhancements of v8 once it is available.
Our connectors provide tight coupling between Identity Manager and target systems, the underpinnings of your identity management program. Active Directory is the most common integration target for our customers, by a country mile. Let's see how Identity Manager 7 improves the performance and manageability of AD integrations.
It's a good time to highlight some of the great advantages that Identity Manager 7.x delivers to users of Identity Manager 6.x. As you'll see, our product team have introduced some great stuff in the past two years.
First some very un-scientific metrics based on a bit of quick testing in my sandbox environment.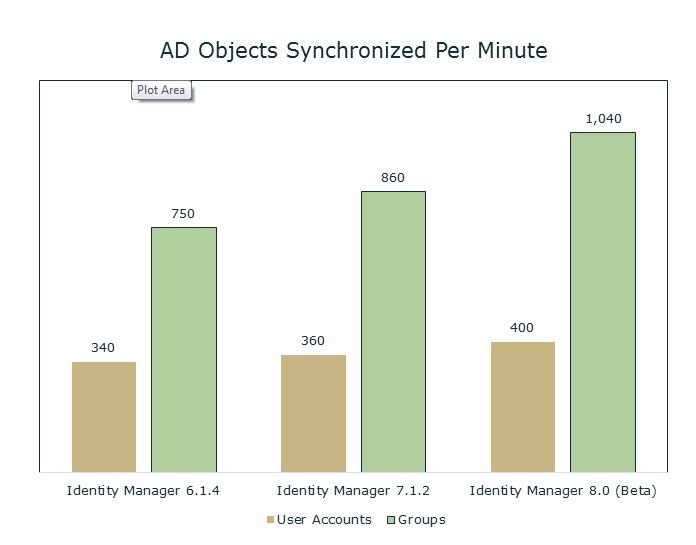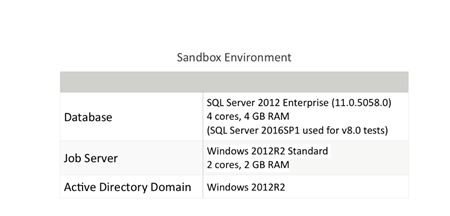 Your results may vary, but the difference is clear! Expect to see big improvements in your Active Directory synchronization performance!
Slick performance is great to have, but there is more. You benefit from configuring, managing, and monitoring data flow between Identity Manager and target systems with version 7.x.
As a refresher, the v6.x target-system configuration console is integrated into the manager tool and provides basic setup details (e.g. AD DC hostname, service account credentials).
In v6.x, the manager tool includes an integrated schema mapping wizard: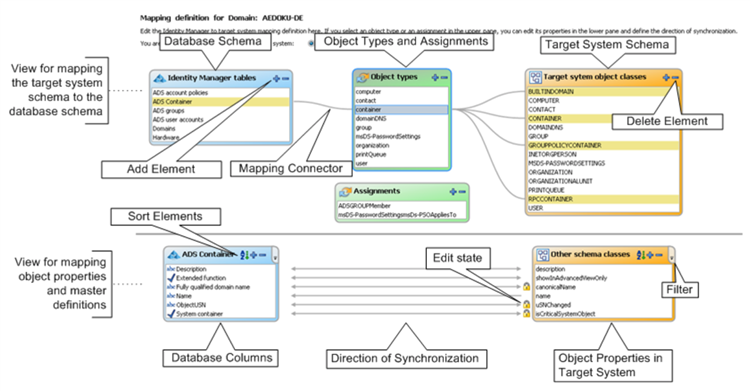 Say hello to the enhanced Synchronization Editor tool in 7.x: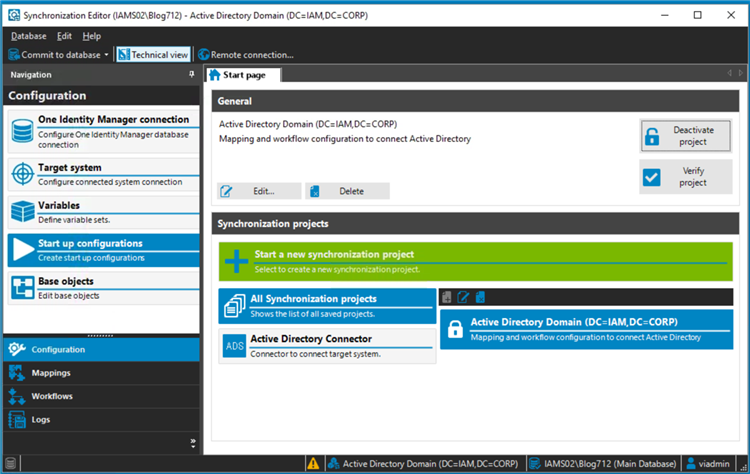 You get complete control of the connection between Identity Manager and your target system. It's all there: Connection details, schema mapping, reconciliation workflows, event scheduling and reporting. So, you can start quickly with wizards and templates for common target systems. As your integration evolves, use the powerful editors to control each aspect of the connection.
The Synchronization Editor is also the place to view results of synchronization events -- as properly formatted reports.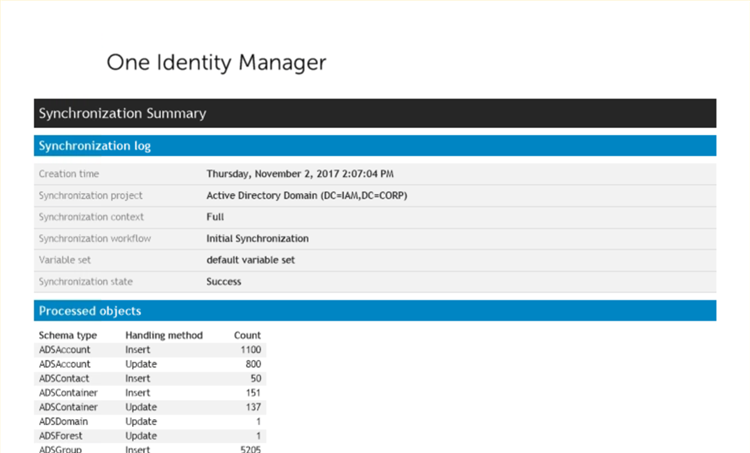 One Identity Services can help your organization understand and realize the full value and benefits of upgrading Identity Manger in your specific environment. Contact One Identity Services to start your services engagement today.
In part two of our Update to Awesome series, we'll take a look some of the other great features in Identity Manager. Stay tuned.