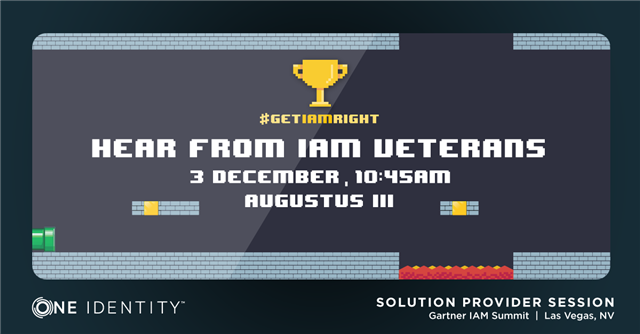 There's a lot going on in the world of identity and access management, the continued growth of the cloud, advancements in privileged access management, business intrigue and that whole 'what's going to happen in the future?' thing.
To help sort out some of these IAM challenges, I am hosting a panel discussion where these topics and others are likely to be discussed. Please join me for this free-wheeling session, which will be held on Monday from 10:45 – 11:30 a.m. in Augustus III on the Emperor's Level.
It's early in the show, so be sure to put it on your schedule now. All the panelist, DST Systems, Brown-Forman, AIG, have successfully implemented various types of IAM programs. They will share best practices and hard-won lessons from the battle. And you can hear how the panelists' organizations solved their IAM challenges; what they do to maintain effective governance, access control and privileged access management programs; and what to avoid on the road to IAM success.
If you haven't registered yet, be sure to very soon. One identity has a lot planned for the event. And if you are registered, make a point to include One Identity on your show agenda.

All Opportunities to meet with One Identity
In addition to our solution provider session on Monday, you can also visit our booth (no. 424) where you can enter a drawing for a Nintendo Switch gaming system, as well as meet with us in a more casual setting at our hospitality suite Tuesday night (5:15 – 7:15 p.m.).
I look forward to meeting with you and your colleagues at Gartner IAM Summit 2018.