Secure your spot, register today for this increasingly popular industry event.

Want to know what One Identity is bringing to market in 2019? Attend the UNITE conference in Budapest this April and hear about it directly from the global leadership teams.
Once again, our event team has picked a fascinating venue to host the event - Corinthia Hotel in the heart of Budapest. A hotel originally called The Grand Hotel Royal, which opened in 1896 for the highly successful Millennium Exhibition. Over the past 123 years, the venue has transformed. The site of the first screening of a motion picture in Budapest (by the Lumiére brothers) the hotel was reconstructed as the Royal Apollo cinema, later becoming the Red Star cinema in 1959. Closing for a while, the hotel reopened its doors in 2004 as Corinthia Budapest hotel providing a suitable prestigious location for the ever-popular and expanding One Identity UNITE conference.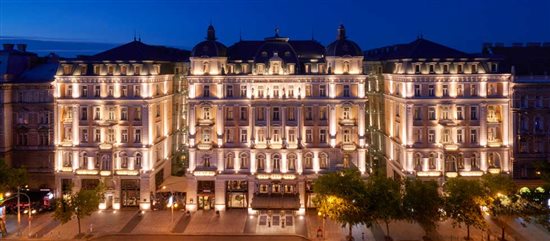 Once again, we have designed the event with lots of time for networking – meeting colleagues, as well as experts from across One Identity. Be sure you get booked in early as UNITE is now firmly established as a brand and in the annual calendar, we are expecting increased demand for places.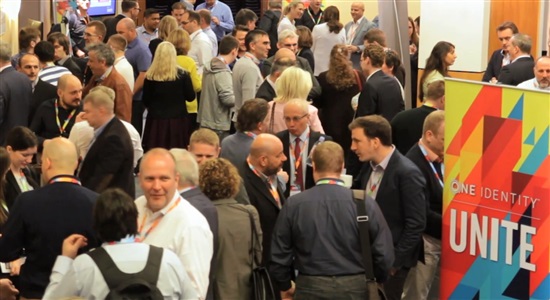 And time to catch-up with colleagues and partners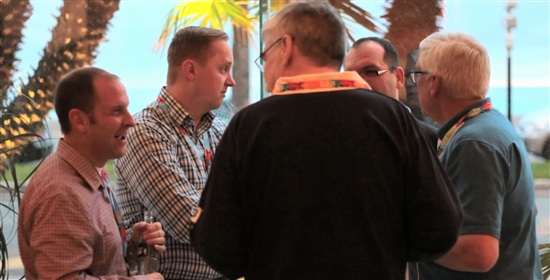 In Budapest, there some amazing sights, such as the Hungarian Parliament building.


As we continue to ramp up the production and content, this event in Budapest will be the biggest UNITE event by far. Our opening sessions will serve to remind us of the importance of collaboration, to empower and enlighten – but most importantly to UNITE!

We have some special guests already scheduled, including Paul Simmonds as a key-note that will focus on his Predictions for the Future of IAM.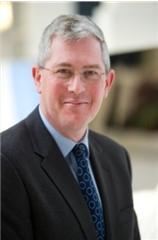 Paul is the CEO of The Global Identity Foundation, as well as a consulting CISO and a Fellow Analyst for KuppingerCole. He was formerly the global CISO at AstraZeneca, and prior to that held posts as; the global CISO of ICI, global head of information security with a high-security European web hosting company and global CISO at Motorola Cellular Infrastructure.
Paul co-founded the Jericho Forum in 2003 and he has been awarded both Chief Security Officer of the Year and Best Security Implementation at the SC Magazine Awards and is twice listed as one of Network World's 'most powerful people in networking'.

Also joining us at the event is Jenny Radcliffe, The People Hacker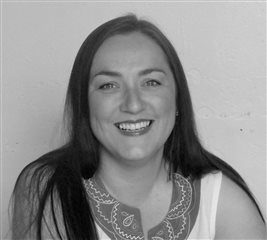 A burglar for hire, a professional con-artist, and an expert in non-verbal communications, deception and persuasion techniques, she is an ethical social engineer, a 'people hacker' hired to smash security measures, using psychology, con-artistry, subliminal linguistics, cunning and guile.
She has led simulated criminal attacks on businesses of all types and sizes, running crews with varied expertise and experience, in order to help secure client sites and information from malicious attacks.
Be prepared for an interesting, thought-provoking and stimulating presentation.
Alongside this, you will get to hear some great examples of real-world customer success from leading One Identity customers.
Product Updates
Our Product teams have been working hard to create new and updated content on their key disciplines:
Privileged Access Management. featuring the latest One Identity Safeguard developments
Access Management, featuring Active Roles;
Identity Governance and Starling

Finally, can you picture yourself standing on the hotel staircase as we take the Customer and Partner Group photos for 2019?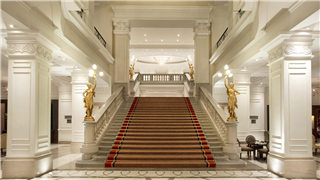 Our commitment to our partners has never been stronger and our partner program, One Identity Partner Circle, has established a strong foundation upon which to build profitable partner relationships.
The UNITE conference has proven to be the ideal time for partners and One Identity to recommit to our working relationship as we continue together to innovate and drive opportunities for new business and wider customer relationships.
For our customers, the event provides a great opportunity to talk to our partners and One Identity global leadership, and to share business objectives that we can help our customers achieve.
If you want a reminder – or see a preview, if you've never attended before – watch this entertaining video of our prior EMEA event in Nice, France:

Act quickly, register today for the One Identity UNITE Conference in EMEA to ensure that you secure your place.

We look forward to meeting you there.