Hello,
I have an attribute in AD that will not update in 6.14.
I've added this attribute like I have with several others and for some dang reason it will not update.
Can anyone tell me what would cause this to not push?
I see it in the process orchestration trying to update but it will not.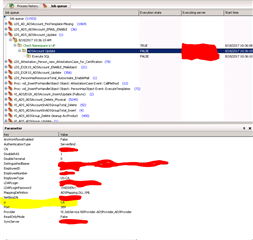 The attribute i'm trying to update is the o attribute in AD.
I extended the AD schema in ADSAccount to consume this from SOA.
I'm not able to tell why it will not update.
Any help is appreciated.
Lrigs