Hi,
We migrated from OneIdentity 8.0.2 to 8.1.4 and so far so good.
Now, we want to setup OAuthAuthenticator (to match the config that we have in Prod) and I installed One Identity Redistributable STS component (https://support.oneidentity.com/es-es/identity-manager/kb/157269/further-improvements-part-2-oauth2-authenticator?kblang=en-US)
but I can't see the config parameters under QER\Person\
What am I missing? Do I have to install a specific module?
This image is from Production server which is 8.0.2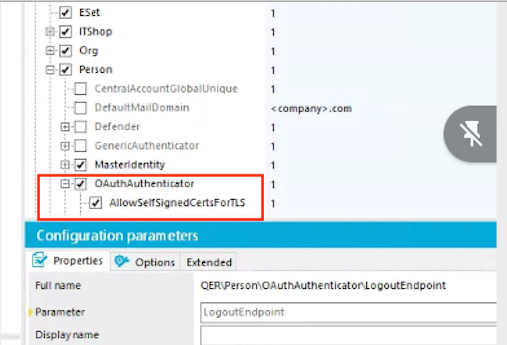 any ideas?
Thanks in advanced