EMEA Winners 2023
The 2023 One Identity EMEA Partner Awards were held on Weds 20th September 2023 at our customer & partner event, UNITE in Madrid, Spain.
The evening opened with a fantastic dinner accompanied by talented a spanish guitar music duo.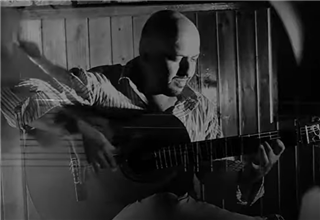 EMEA Award Categories
Long-Term Partnership Innovation Customer Success Story GSI
Regional : Nordics Central UKI CEE Iberia Benelux France Italy METNA SSA
Best Security Solution Best New Partner PLUS Partner Distribution
---
Long-Term Partnership: I-TRACING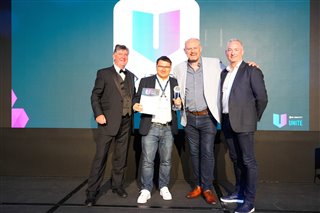 | | | |
| --- | --- | --- |
| Any Trust (Nordics) | I-TRACING (France) | Spike Reply (Italy) |
| Identity Workx (Benelux) | BeClever (Iberia) | iC Consult |

And the winner is:

I-TRACING
Six significant relationships from across EMEA region were short-listed for this award in 2023, but this year I-TRACING secured this award.
I-TRACING traces its relationship roots with us back to Balabit - an acquired hungarian company that provided the know-how that contributed to the evolution of our Safeguard Privileged Access Management solution. I-TRACING is an IT security expert, specialized in information traceability, the impact of legal compliance on information systems, the security of information systems and telecommunications, and the collection of digital evidence and traces.
I-TRACING, is a pure player and cybersecurity service provider leader in France, and supports over 400 clients around the world in managing their cyber risks, from anticipating threats to maintain the highest level of security for their systems and assets, to the ability to respond in case of attacks to minimize consequences. I-TRACING generated a revenue of 90 million euros in 2022 and has 450 employees in France, as well as in London, Hong Kong, and Montreal. Through a broad range of cybersecurity services, from consulting to integration to managed services, SOC, and CERT, I-TRACING brings together all the technical expertise and engineering experience to meet the client's needs.
They have really developed a deep understanding of One Identity Safeguard.
One Identity enjoy this long-term partnership and are pleased to be playing its part in enabling this growth to continue.
---
Innovation: WISE Security Global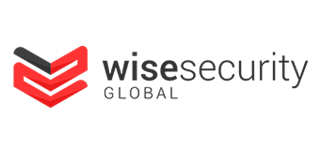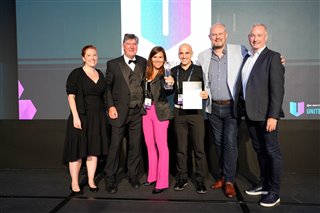 Partner short-list:

Gen Data (Italy)

WISE Security Global (Iberia)

Intragen

And the winner is:

WISE Security Global
Innovation is the heart-beat of our successful partners. This year, WISE Security Global, based in the Iberia region, is the winner for its work with our OneLogin Access Management offering.
Wise Security Global is a cybersecurity and cybertrust company specialised in ethical hacking, managed cybersecurity, CISOaaS and Digital Signature. They develop an advanced cybersecurity strategic model aligned with the business processes of a company as well as high precision tools and high impact adaptable products allowing Wise Security Global to develop its own solutions in cybersecurity that are transferable to SMEs that do not have a structure or consolidated competences in cybersecurity.
From their CSOC they provide any organization, public or private, whatever the scope of its activity, an integral and adaptable solution to each need and requirement, which encompasses the technological, legal and organizational aspects. This is the way to provide the most appropriate means to prevent hypothetical attacks / disasters / failures, respond quickly and efficiently and provide the basis for recovery and for the prevention of future incidents.
Wise Security Global is one of the few partners around the globe which are investing in developing the blockchain technology as the most secure authentication method. They have been identified by Gartner as one of the emerging technologies (highlighted as "revenue opportunity protection of decentralize identity). Wise Security Global presented our combined solution (OneLogin + Definite ID) in the Mobile World Congress (a significant event in Spain). This activity caught the attention of the market and driven new OneLogin business opportunities in Spain.
The integration between OneLogin and Wise DID Authenticator consists of a new generation of IAM technologies for passwordless identification and access management using a decentralized identity system (DID) on blockchain. According to Óscar Flor, Director of Digital Identity at Wise Security Global, "The result is a reliable user authentication solution, without passwords, simple to use, easily integrated and with blockchain cryptography, which makes it more secure and unbreakable".
It is interesting from a technical point of view for the customer:
The future of distributed identity, Blockchain based users repositories.
Verifiable credentials, based on user centric digital wallets.
Identity manager as the manager of VCs.
OneLogin as the key factor which allows you to get an instant ROI on the Blockchain based authentication investments.
The innovation award recognises their commitment in developing a unique proposition.
---
Customer Success Story: Advania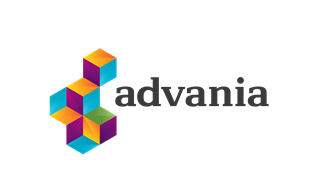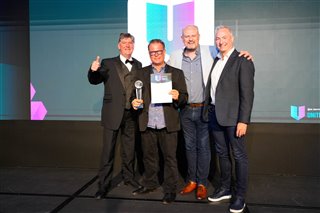 Partner short-list:
Advania (Nordics)

Smpl ID (UAE)

The Identity Managers

And the winner is:

Advania
A customer success story really shows the customer impact derived from investing in One Identity. This year, Advania who provides innovative and sustainable IAM solutions based on the latest technologies is recognised for this award.
Advania demonstrated its customer success by delivering municipal services with unified identity security management @ Falkenberg Municipality.
Falkenberg deployed One Identity Active Roles to automate, secure and streamline user and privilege management in-house, align with its Zero Trust framework and more easily comply with GDPR. Today, Active Roles helps municipality managers administrate identities and privileges for 4,000 employees and 6,000 public school students in separate instances of Active Directory.
At Falkenberg Municipality, where close to 4,000 employees serve the town's 50,000 residents, IT is crucial for enabling efficient, secure and economical services. Falkenberg outsourced IT management to gain efficiencies and control costs. However, the IT team recognized the vulnerability of allowing the outsource partner to manage user identities and privileges and decided to shift that task back in-house.
Falkenberg chose One Identity Active Roles to enable efficient management of user accounts, groups and directories in Active Directory. The IT team deployed Active Roles on premises to maintain full control, using the HR system as the data source of record. Success Story
We encourage all our partners to bring forward their own examples - we have a dedicated team headed by up Laureen Smith who are eager to work with you to develop the story. We have at our disposal, copy writers and video crew who will tell the story with power and imagination.
---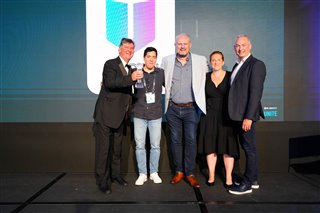 Partner short-list:
Accenture

ATOS - Eviden

NTT DATA Italia

And the winner is:

ATOS - Eviden
The Global GSI partners are continuing to increase their commitment to the Unified Identity Security portfolio from One Identity.
There are new some significant relationships - and the short-list for the GSI Award only illustrates a few of them.
Eviden is an Atos business that brings together its digital, cloud and big data & security business lines. It will be a global leader in data-driven, trusted and sustainable digital transformation. A next-generation digital business, Eviden stems from worldwide leading positions in digital, cloud, data, advanced computing and security. In 2023, it was formed as a result of one of the largest carve-outs this industry has ever seen - so now they have the digital, cloud and cybersecurity capabilities to prove themselves in the market
Eviden have been very active with One Identity in Spain. They have been instrumental in some of our biggest wins against competitors during the past few years & their technical knowledge of our technology is now quite significant, especially in One Identity Safeguard. They have a strong presence in some of the most important accounts in this region and they create a strong partnership with One Identity in the region, proposing our solutions when they are suited to their clients' needs and always looking for new opportunities to become involved.
Eviden have embraced the full One Identity portfolio including: Active Roles; Safeguard Privileged Password Management; Defender Multi-factor authentication and syslog-ng log management.
---
Regional Partner of the Year - Nordics: ATEA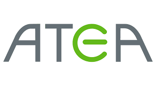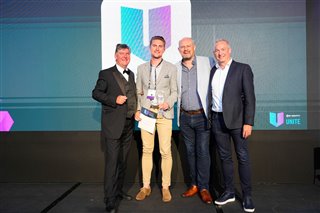 Partner short-list:
ATEA Norway

Intragen

Soprasteria

And the winner is:

ATEA Norway
ATEA is a market leader in IT infrastructure and related services for businesses and public-sector organizations in the Nordic and Baltic regions -- there are over 8,000 employees located in 88 offices across seven countries - Sweden, Norway, Denmark, Finland, Lithuania, Latvia and Estonia.
ATEA's expert team of Identity and Access Management consultants in Norway have made a significant investment in One Identity to provide end-to-end professional services for the following solutions:
Identity Governance and Administration (IGA)
Access Management, including Single Sign-On and Multi-Factor Authentication (SSO & MFA)
Privileged Access Management (PAM)
Customer Identity and Access Management (CIAM)
---
Regional Partner of the Year – Central Region: Adnovum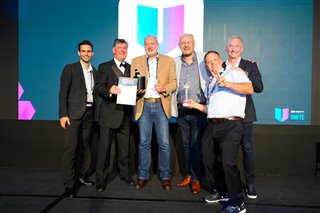 Partner short-list:
Adnovum

Asconit

IPG

Secida AG

And the winner is:

Adnovum
Our Central region has always delivered outstanding results, and partnerships are a critical component of that success. This year, the award goes to a partner which have now based their Identity Governance competence and strategy focus on One Identity and which regularly gets stand out praise from our sales rep for their ability to run independently and drive a steady stream of net new sourced revenues.
Adnovum is a highly experienced provider of value-added services in the field of Identity and Access Management, Managed Services and Privileged Access Management.
With business consultants and specialists with deep-technical know-how, who together form a unit to increase customer success, we are pleased to see their commitment to our business that means they deserve this recognition award for the central region.
Adnovum has decided to focus strongly on One Identity and has started to be very active in the Swiss market, including participation in public tenders. They work independently with highly qualified pre-sales resources for both Identity Manager and One Identity Safeguard.
They are independently able to size and implement across the full One Identity Unified Identity Security portfolio - positioning to new clients and actively investing in growing their own consultant's knowledge.
Adnovum is very dedicated and a great team player.
---
Regional Partner of the Year – UKI: Intragen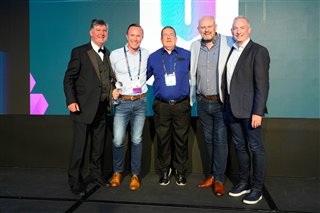 Partner short-list:

Computacenter

iC Consult

Intragen

Softcat

And the winner is:

Intragen
In the UKI region, the Intragen team have built solid working relationships with the One Identity sales team and leadership which serves them well in pursuing new business opportunities. With their deep knowledge & past experiences, the Intragen team demonstrate great level of customer engagement and are able to create and drive new IAM opportunities.
IAM Excellence is the mission -- supporting customers in solving complex and demanding IAM challenges with first-class IAM experts and cutting-edge technologies. The service portfolio covers IAM advisory, architecture, design, implementation, and integration to IAM managed services and identity as a service offerings
---
Regional Partner of the Year – Central & Eastern Europe (CEE): HS Data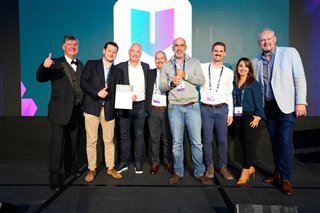 ADM-Adria

Brihteja

HS Data

And the winner is:

HS Data
A silver partner based out of Cyprus; HS Data have excelled this year. They have a focus on Greece, Malta and Cyprus
HS Data offers a wide range of consulting services with the necessary tools and expertise to help grow and transform your business into the new electronic era. They partner with their clients from start to finish, focusing on their needs while producing new ideas, developing effective strategies and designing high quality and scalable solutions.
In FY24, they have built out a significant pipeline in excess of $500K - targeting critical infrastructure organisation such as Telecom & Electricity as well as Financial Services companies.
---
Regional Partner of the Year – Iberia: BeClever - Part of Devoteam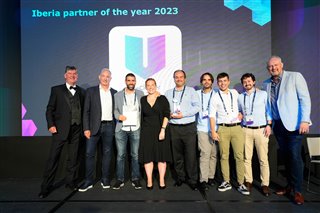 Partner short-list:

Eviden - a ATOS company

BeClever - part of Devoteam

Accenture

And the winner is:

BeClever - part of Devoteam
BeClever - part of Devoteam - is an IT services company with more than 10 years of experience in the sector - and a working relationship with One Identity throughout that period.
Pioneers in following an Identity-centric approach to Security, they are an expert in providing solutions and services for Access and Identity Management IAM, covering the various specializations and needs around AM (Access Management), CIAM (Customer Identity Access Management), PAM (Privileged Access Management), and IGA (Identity Governance & Administration).
Since June 2022, they are part of the
Devoteam Group
, a leading consultancy focused on digital strategy, technology platforms and cybersecurity where that are combining creativity, technology and data insights, we help our clients transform their business and unlock the future.
With
25 years of experience and 8,500
employees in Europe and the Middle East, Devoteam promotes responsible technology for people and works to create change for the better.
---
Regional Partner of the Year – Benelux: SLTN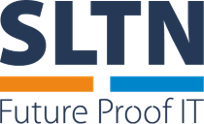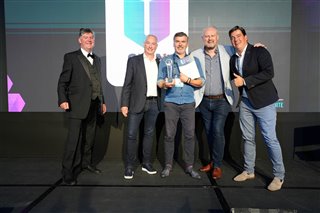 Partner short-list
SLTN IT Products

Orange Cyber Defence

Intragen

And the winner is:

SLTN IT Products
Business in Benelux for One Identity is a team game with our partners and this year's short-list represents a sub-set of the active partner eco-system.
This year SLTN IT Products have made an amazing shift from reseller to service provider offering Identity as part of their portfolio, not yet as a service but part of their infra and workplace offering. And now customers are asking for the same functionality for their own employees, a very nice up-sell opportunity for SLTN.
With a turnover of more than 285 million euros and more than 600 highly trained IT professionals, SLTN is one of the larger non-listed Solution Integrators that focuses on bringing Business and IT together.
Their focus is on the Business Transformation Services themes; Digital transformation, Business Strategy with IT, Data-driven Working and Application Modernization. We combine these themes with the Infrastructure related themes; Digital Workplace, Network & (Cyber) Security, Data Center & Cloud, Home Automation and VoIP Telephony
Our teams work very well together and this relationship is growing the Benelux regional business for One Identity.
---
Regional Partner of the Year – France: Metsys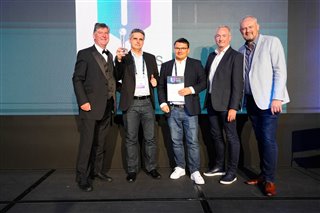 Metsys - Digital Trust Builder
Partner short-list

Adunéo

Metsys

i-Tracing

And the winner is:

Metsys
The winner in France goes to Metsys, a silver+ partner.
As a key player in digital services, Metsys is committed to satisfying the ambition of its customers in their digital transformation projects. The company has recorded double-digit annual growth since its creation. With more than 500 employees located throughout France (Paris, Rennes, Brest, Nantes, Tours, Bordeaux, Toulouse, Aix-en-Provence, Lyon, Strasbourg and Lille), they achieved a turnover of €67.2M in 2022.
The Metsys team have established a strong partnership and driven many new opportunities. With a core knowledge around Active Roles - they have strengthened their team and now embrace all the One Identity portfolio.
Some recent significant wins in France - have continued to shine a positive light on the relationship such that One Identity value this partnership which has grown from strength to strength.
---
Regional Partner of the Year – Italy: Spike Reply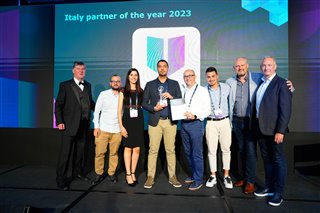 Partner short-list:

Spike Reply

Netstudio

NTT DATA Italia

Reti

And the winner is:

Spike Reply
A partner-centric go to market approach in Italy has derived a great partner eco-system that serves the needs of the local market. But Spike Reply,
Building strong IAM competence, they are operating as an advisor to clients explaining the true value of a Unified Identity Platform.
They have influenced many Italian customers driving multiple successes.
We continue to see exciting times ahead for this partnership!
---
Regional Partner of the Year – METNA : CyberSec Consulting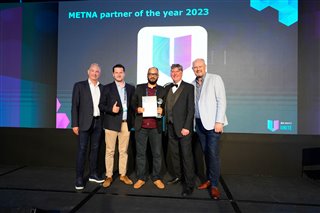 Cybersec Consulting

Simpl ID

QDS

And the winner is:

CyberSec Consulting
Our partner eco-system in the METNA region includes an established set of partners - all of whom have been enhancing their competencies around One Identity solutions.
The award for this year goes to Cybersec Consulting - a very competent services partner with qualified resources and have always helped in Pre-Sales POC's.
As a professional Cyber Security and Consulting services company headquartered in UAE also covering the India, Middle East, Africa and Levant market, they are a global provider of the Cyber Security Professional Services, Remote Support, Certified Trainings, Outsourcing, Assessment and Consulting Services, as well as solution to offer the Security Operations Center (SOC) and Managed Security Services (MSS).
As a Service Provider, they have many significant satisfied customers in Africa & the Middle-east who have benefited from their implementation services.
We are pleased that they have now embraced One Identity as their pursue that goal for their customers - a nod to the fact that security starts with identity!
---
Regional Partner of the Year – SSA : FPG Technologies & Solutions Limited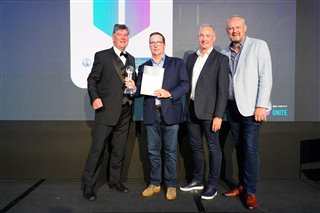 FPG Technologies and Solutions
Ethnos IT

Databyte

FPG Technologies & Solutions

And the winner is:

FPG Technologies & Solutions
Our partner eco-system in SSA region includes a set of partners some of which are represented in the short-list
But the winner is FPG Technologies & Solutions Limited (a member of FlexiP Group) that is an Information Technology Company committed to helping companies achieve extreme business agility with confidence.
FPG are a go-to technology partner for:
Practical digital transformation (DX) consulting services and technologies
Business insight and productivity solutions
Private, public and hybrid multi cloud deployments
Digital workstyles and Future-proof Infrastructure solutions and services
Enterprise end to end Cyber and IT security solutions and services.
A notable activity for FPG was in navigating a very complex One Identity & OneLogin combined opportunity - demonstrating the value of One Identity high-value solutions - extending the opportunity with a major Bank for the next 3 years.
We look forward to continued successes with FPG in this region.
---
EMEA Best Security Solution : Asconsit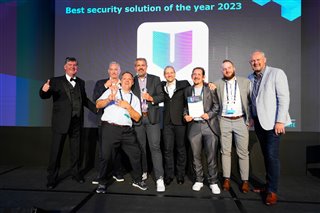 Partner short-list:
Asconsit (Central)

Eviden - an Atos company (Iberia)

Tietoevry (Nordics)

Datagroup SE (Central)

And the winner is:

Asconsit

All four short-listed partners have a long-standing successful relationship with One Identity and continue to grow & expand our partnerships with innovation and commitment.
This year, the winner of the Best Solution Sale category is our Silver+ tiered partner Asconsit - a partner started in 2009 that has specialised in the design and implementation of sophisticated IT security solutions for both large and medium-sized companies. They have developed competencies with One Identity Manager (IGA) & One Identity Safeguard (PAM) - and extending to OneLogin Access Management - embracing Unified Identity Platform (UIP).
As IT security experts, they advise both large and medium-sized companies on every aspect of identity and authorization management. They can support customers in implementing proven solutions, as well as designing and developing custom security solutions for your company. In this increasingly digital age, customers can benefit from their expertise in IT security and comprehensive knowledge of SAP.
They have employees in Europe and North America working with global customers across a wide range of sectors to develop sophisticated and innovative IT solutions.
Striking an optimal balance between resource investment and results, they translate their customers' requirements into comprehensive guidance and reliable solutions for identity and access management, homogenization, and support. They deliver on high-quality, sustainable solutions. Drawing from decades of combined experience, their work on IT security environments is always driven by foresight and vision.
Since the One Identity announcement that there will be a change to angular web portal development, Asconsit has been actively engaged in this topic and recognised as an authority on the topic. They have set such a pace that they have become one of the leading partners in this area.
They have expertise in identity and access management solutions with integrated systems covering IoT, customer data and API management.
We are pleased to recognise Asconsit as our best security solution award winner for 2023!
---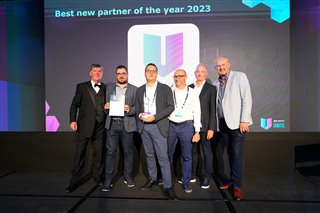 Partner short-list:

SLTN (Benelux)

Reti (Italy)

Frame IP (France)

Innovasur (Iberia)

Arctic Group (Nordics)

HS Data (CEE)

And the winner is:

Reti
This category shows the underlying growth of the One Identity partner eco-system in the EMEA region that is a testament to the broad-based identity-centric portfolio and log management offerings. As new partners join the One Identity Partner Circle, they are able to quickly become proficient by embracing the sales and pre-sales training that we have laid out for them. Our regional channel managers work diligently with each of them to guide them - to create partners that are strong, knowledgeable and confident and able to win against the competitive offerings.
This year, a partner from Italy take the award, with the winner being Reti S.p.A. who have demonstrated their skills in operating autonomously in driving complex propositions & negotiations with prospective clients as well as driving new logo growth in collaboration with our local team.
With a great understanding of the market they achieved multiple successes .... our local Italian team really enjoy working with them highlighting their consistent and confident approach with a desire to engage and introduce One Identity to clients.
---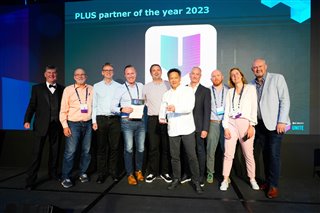 Identity and Access Management | Secure Your Identity | Intragen
Partner short-list
BeClever (Iberia)

S2E (Italy)

Intragen

Asconsit (Central)

Itentity (Central)

Brihteja (CEE)

And the winner is:

Intragen
One of the stand-out award categories is our PLUS partner award which recognises leadership and excellence in the delivery & implementation of One Identity solutions.
All our short-listed companies have skilled up across the One Identity portfolio and have helped several companies maximise their investments in the technology.
Customer satisfaction is a good indicator of the impact such a partner makes.
So, this year we are pleased to recognise, Intragen - as the PLUS PARTNER of the Year!
We look forward to Intragen reaching new heights with us in 2024!
---
EMEA DISTRIBUTION Partner of the Year: Exclusive Networks Iberia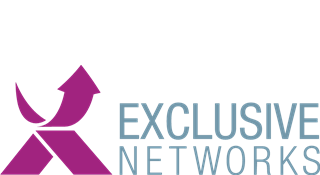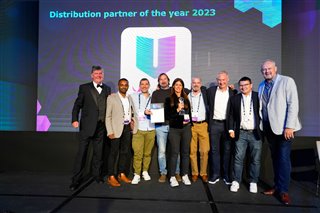 Exclusive Networks (exclusive-networks.com)
Partner short-list:

Balasys (CEE)

DatagroupIT

Exclusive Networks Iberia

Exclusive Networks France

And the winner is:

Exclusive Networks Iberia
Value-added Distribution underpins our partner-first strategy across multiple countries within EMEA. We have a great set of partnerships in this arena that continue to grow with One Identity.
Exclusive Networks Iberia - a significant relationship stretching back to our acquisition of Balabit - has a mission to build a 100% reliable digital world by relying on a technological offer that is both innovative and relevant. Exclusive Networks leverages a balanced portfolio of market-leading vendors and emerging players to deliver optimized cybersecurity and digital infrastructure solutions. Exclusive Networks are supporting the local team from marketing, sales, & adminstration. As a distributor, they are driving scale - living up to our expectations - and increasing revenue YoY.
Exclusive Networks is a global specialist in trusted cybersecurity for digital infrastructures, supporting users and organizations towards a 100% reliable digital future. The specialized expertise is a strength: it enables their partners to leverage cutting-edge technologies and innovative business models to access unprecedented opportunities.
Exclusive Networks services add value throughout the customer lifecycle and focus on what matters most: results.
---
EMEA Partner of the Year 2023 - Intragen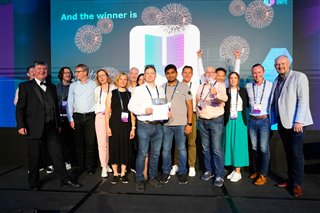 Becoming the One Identity EMEA Partner of the Year 2023 is another well-earned award for Intragen!
Founded in 2006, Intragen's driving principles were to bring expert knowledge and experience to the cybersecurity space, using agile methodology to deliver client projects on time and to budget.
In 2010, Intragen started working with One Identity's Identity and Access Management solution, building a team of specialists with a deep knowledge and understanding of our IGA proposition. And have now extended to cover the full breadth of the Unified Identity Platform - embracing Privileged Access Management; Access Management; Customer Identity & Access Management as well as Identity Governance & Administration (IGA).
Intragen's mission is to use their expertise in identity to enable organisations to be confident that access to their data is secure and controlled. Intragen has a team of specialist Identity and Access Management consultants who have developed best practices and automated processes that minimise time-to-value to enable successful and precise project completion.
Focusing on the implementation stage of a solution, Intragen developed an Agile DevOps approach which, by working closely with their clients, removed the need for protracted planning phases, bringing fast and effective results. This approach has proven to be invaluable and has secured many One Identity customer wins across Europe.
With the appointment of Alex Fagioli as Chief Executive Officer and additional financial investment, the solid foundations of Intragen that were established sixteen years ago have now become a springboard for their future success. Under Alex's leadership and management team, Intragen's innovation continues with the development of their in-house solution, Intra1, and by recognising the true benefits delivered by the One Identity portfolio across AD Account Life-cycle management, IGA, and PAM.
Intragen services include: Advisory; Implementation; Managed Support Services; Training & IAM Cloud Migration.
An ever growing team of industry experts, Intragen continues to deliver first class next-gen solutions with integrity to our mutual customers. We look forward to working closely with Intragen over the coming years and seeing them continue their success.
We celebrate a well-deserved win by Intragen and are delighted to have them as part of the One Identity family!