The 2022 One Identity Global Awards were held on 30 November 2022 at our customer & partner event, One Identity Resilience in Barcelona, Spain.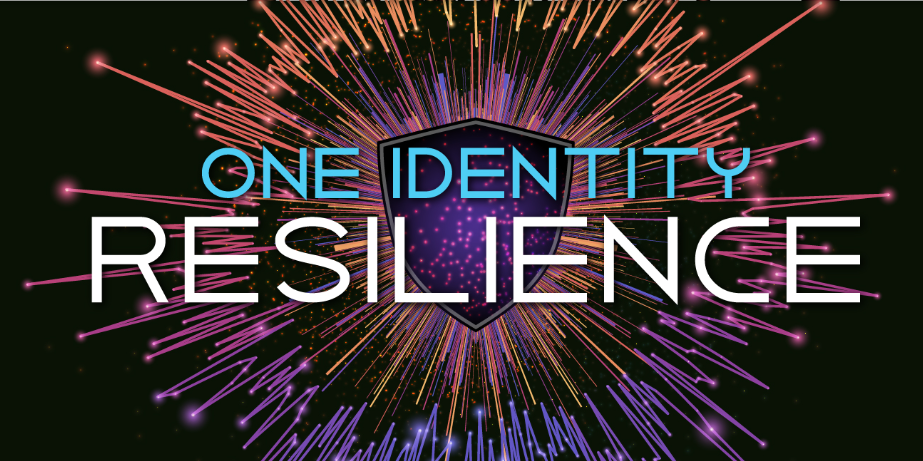 As we opened the awards evening, we welcomed visitors from outside the EMEA region and recognised significant regional successes with One Identity over the past year.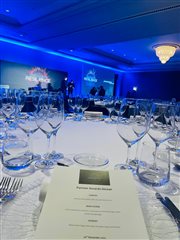 Recognising our global foot-print - the evening opened with awards to our partners within APJ; LATAM & NAM.
LATAM Partner of the Year 2022
---
APJ Partner of the Year 2022: Fujitsu Asia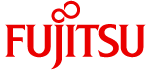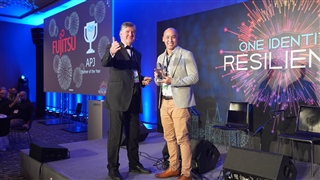 FUJITSU ASIA PTE LTD (Singapore) is a notable winner for this year's APJ Partner of the Year evidenced by a dramatic increase in year-over-year business for One Identity solutions. A notable win was a Singapore-based bank that implemented an Identity Governance project using One Identity Manager. The business continues to build on this success with a significant pipeline anticipated to close by end of 2022 fiscal period.
Our regional Channel Manager, Richard Leong, commented, "We currently have a very good working relationship with the field sales level in Singapore. Our regional management (Bill Taylor) has also established a relationship with Fujitsu SEA president Mr Elson Chia. Strategically, we are building a route-to-market with Fujitsu to align our products to their Fujitsu UVANCE GTM plan. Our goal is to be embedded in their solution package which they will take to market. We are looking forward to a much more integrated approach in engaging our common customers"
We are pleased to see that Fujitsu Asia PTE LTD (Singapore) have been able to capitalise on the innovation and integration afforded by the Unified Identity Security strategies being driven into the market by One Identity.
---
LATAM Partner of the Year 2022 - Avanade Brazil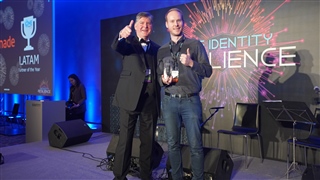 There has been a strong relationship in place for the past 22 years with Quest - but now this relationship has taken on increased emphasis by the inclusion of One Identity too.
Within Avanade Brazil we have seen the relationship thrive with the potential for business acceleration & several projects now in the active pipeline. A significant win was already seen within a medical diagnostics business. Backed up by the Avanade team's investments in technical capacity for both pre-sales and delivery capability which continues at pace, the resultant focus has aligned One Identity security propositions to Avanade focus industries.
With a strong alignment to Microsoft technology, Avanade work on complex client environments and leverage One Identity's strength in AD/AAD centric identity and digital security space as they encounter new customer scenarios. These include: AD consolidations/clean-up for M&A and divestitures, O365 migrations, secure and management of hybrid Azure/Azure AD. They offer One Identity customers an elevated source of expertise via their consultative and technical abilities. This collaboration provides One Identity customers an independent view-point as they react to change driven by digital transformation and embark on their IAM journey.
This year Avanade Brazil have been putting a focus on One Identity's unified identity-security portfolio - including One Identity Manager, Safeguard Privileged Access Management & Active Directory Management & Security
Knowing our customers are thinking through the necessary steps before they progress, the situation provides One Identity confidence to approach existing and new clients, knowing that our comprehensive solution set is now greatly bolstered by Avanade's highly renowned pre and post services. Together we are driving a long-term growth strategy around One Identity.
It is a reflection of their commitment to One Identity - that we recognise Avanade as the LATAM Partner of the Year 2022.
---
NAM Partner of the Year 2022 – SHI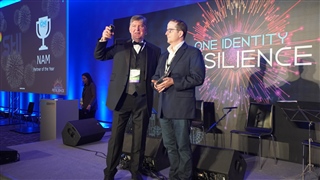 SHI is a significant partner for One Identity - and deserves recognition this year as NAM Partner of the Year 2022 having been recognised last year as "Top Strategic Partner - Commercial".
Their own mission statement declares "We are passionate about delivering exceptional value and experience as we help customers select, deploy and manage technology"
SHI has five thousand helpful and knowledgeable specialists across the US and beyond who are ideally positioned to leverage SHI's technical expertise and commercial position to help deliver against any IT and business needs.
In 2022, SHI teams have taken on-board the Unified Identity Security messaging - and are able to share the approach with their clients - this has led to discovery of new opportunities reflected in overall pipeline growth - which throughout the year has translated to increased revenue growth too. SHI teams have embraced the One Identity strategy too which ensures their own growth trajectory embraces this important aspect of business-critical dynamics.
The application of knowledge has enabled SHI to build out their fulfilment activities - but in addition by equipping the teams to speak in broader terms they are ideally placed too to originate new initiatives.
The partnership between SHI & One Identity has gone from strength to strength this year and solid foundations are in place for that to continue.
---
Our guests were then entertained by a local flamenco band - spanish guitar, bass, soft percussion and transverse flute - they mixed flamenco with other famous songs, all being really renowned popular songs but played in a Spanish way.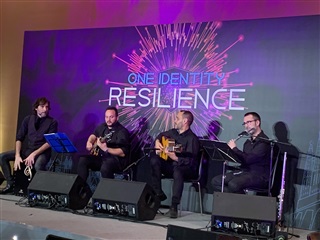 Following a delicious dinner our guest compere for the evening, Bennett Arron took to the stage - previously in the Resilience conference, as our main-stage key-note Bennett revealed his identity theft story - earlier in his life he had lost everything through Identity Theft and was one of the first major victims of the crime in the UK & proved how easy the crime was to carry out - but now he returned delivering a unique blend of humour.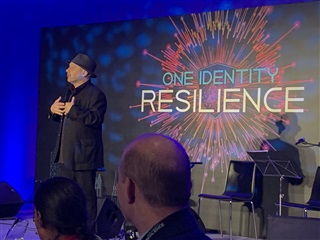 Afterwards, we moved into the EMEA Partner Awards 2022 recognising special categories, regional awards and the Partner of the Year 2022.
---
EMEA Award Categories
Long-Term Partnership Innovation Customer Success Story GSI
Regional : Nordics Central UKI CEE Iberia Benelux France Italy META
Best Security Solution Best New Partner PLUS Partner Distribution
---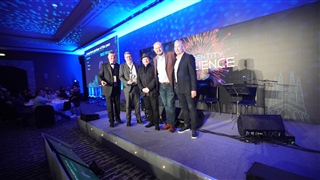 Metsys - Digital Trust Builder
Partner short-list:
Intragen

IPG

Metsys

And the winner is:

METSYS
Three significant relationships short-listed for this award in 2022, but this year Metsys secured this award.
Metsys have embraced One Identity solutions over many years - and have seen significant customer wins as a result. In particular they have really developed a deep understanding of Active Roles - and made that improve customers business environments by Increasing AD Efficiency; Improving security; Simplifying management & Securing access. They have also grown into positioning One Identity Manager - Identity Governance & Administration (IGA) for complete, business-driven governance for identity, data and privileged permissions.
At Metsys, the corporate culture is human-centered establishing the trust of their clients and the excellence of their consultants. The company has continued to grow rapidly and has recorded double-digit annual growth since its creation. Now with more than 450 employees located throughout France (Paris, Rennes, Nantes, Tours, Bordeaux, Toulouse, Aix-en-Provence, Lyon, Strasbourg & Lille), they have achieved a turnover of €65M in 2022. Starting as an integrator of infrastructure solutions, Metsys has evolved its offer to meet the needs of its customers - addressing all sectors of activity concerned by the challenges of digital transformation.
One Identity enjoy this long-term partnership and are pleased to be playing its part in enabling this growth to continue.
---
Innovation: Orange Cyberdefense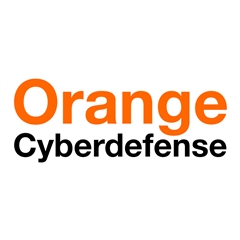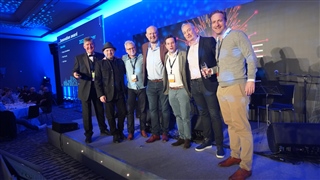 Partner short-list:

Orange Cyberdefense

Wise Security

Net Studio (IT)

And the winner is:

Orange Cyberdefense
Based in the Benelux region, Orange Cyberdefense is the expert cybersecurity business unit of the Orange Group, providing managed security, managed threat detection & response services to organizations around the globe.
As a leading security services provider, they strive to build a safer digital society. We are a threat research and intelligence-driven security provider offering unparalleled access to current and emerging threats.
Orange Cyberdefense retains a 25+ year track record in information security, 250+ researchers and analysts 17 SOCs, 13 CyberSOCs and 8 CERTs distributed across the world and sales and services support in 160 countries.
In Belgium, our teams are closely aligned to customer successes
The innovation award recognises Orange Cyberdefense's automation of the set-up of a cost-effective MSP service offering incorporating Qubenetics (containerisation) to facilitate easy scale up / scale down of the delivered service.
We recognise that they can offer global protection with local expertise and support customers throughout the entire threat lifecycle.
---
Customer Success Story: Patecco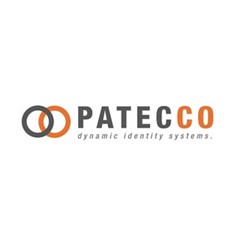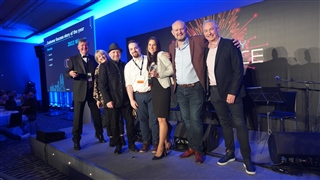 Partner short-list:
Patecco

Smpl ID

AspisID

And the winner is:

Patecco
A customer success story really shows the customer impact derived from investing in One Identity. This year, Patecco who provides innovative and sustainable IAM solutions based on the latest technologies is recognised for this award.
Patecco is a highly experienced provider of value-added services in the field of in Identity and Access Management (IAM), Managed Services and Privileged Access Management (PAM). They successfully implemented IAM systems for more than 300.000 identities which have made the company a reliable partner of 500 clients in pharma, telecommunication, finance, insurance, utility, retail & automotive industries. The Patecco team of proficient IT consultants provide the best practices in delivering comprehensive solutions based on latest technologies: - Managed Services (24/7 support) - Cloud Access Control - Privileged Account Management: - Access Governance - Role Based Access Control - Security Information and Event Management - Public Key Infrastructure - Password Management
Together with Patecco, One Identity created a new success story for our Safeguard implementation at WM Gruppe. After the initial win, Patecco did a great Job to support the customer with all their needs and created a reference which will help others appreciate the value of this solution.
We encourage all our partners to bring forward their own examples - we have a dedicated team headed by up Laureen Smith who are eager to work with you to develop the story. We have at our disposal, copy writers and video crew who will tell the story with power and imagination.
---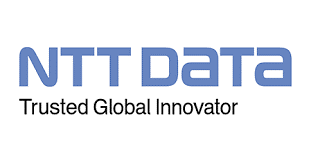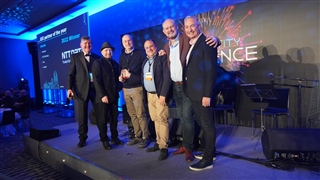 Partner short-list:

Accenture

ATOS

NTT DATA Italia

Avanade

And the winner is:

NTT DATA Italia
The Global GSI partners are continuing to increase their commitment to the Unified Identity Security portfolio from One Identity.
There are new some significant partners - and the short-list for the GSI Award only illustrates a few of them. So, with this momentum in 2022, the award for GSI Partner is particularly significant. A previous winner of the Italian regional award, this year we are pleased to make this award to NTT DATA Italia.
NTT DATA Italia is part of the Japanese multinational NTT DATA, one of the world's leading players in the field of Consulting and IT Services. Digital, Consulting, Cyber Security and System Integration are just some of the main lines of business. NTT DATA has a global presence in more than 50 countries, 140,000 professionals and an international network of research and development centers in Tokyo, Palo Alto and Cosenza.
NTT DATA is present in Italy with over 5,000 employees in 8 cities: Milan, Rome, Turin, Genoa, Treviso, Pisa, Naples & Cosenza.
In their approach to the market, NTT DATA's professionals have developed a multidimensional model based on specific skills and knowledge of the markets, identifying 6 technological areas on which to focus for a more prosperous and human-scale future of society. This concerns the key question of how will Data & Intelligence; Intelligent Automation; Customer Experience; Internet of Things; IT Optimization and Cybersecurity accelerate the future of business.
NTT DATA Italia have embraced the full One Identity portfolio including: Active Roles; Safeguard Privileged Password Management; Defender Multi-factor authentication and syslog-ng log management.
---
Regional Partner of the Year - Nordics: Intragen

Partner short-list:
Tietoevry

Intragen

Atea

Lohide(Spellpoint)

And the winner is:

Intragen
A long-term relationship with a partner that has excelled on multiple levels throughout the past several years, 2022 sees Intragen Nordics receive recognition as this year's award winner in this category.
Re-ignited under the leadership of new Chief Executive Officer, Alex Fagioli, and through the expertise of their One Identity professionals, Intragen provides innovative solutions, which puts the security of their customers' digital identities at the centre of everything they do, delivering the "wow effect" from sales to execution.
Intragen's expert team of Identity and Access Management consultants provide end-to-end professional services for the following solutions:
Identity Governance and Administration (IGA)
Access Management, including Single Sign-On and Multi-Factor Authentication (SSO & MFA)
Privileged Access Management (PAM)
Customer Identity and Access Management (CIAM)
---
Regional Partner of the Year – Central Region: Patecco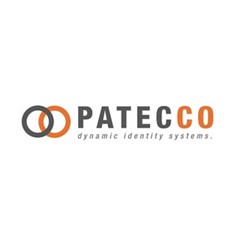 Partner short-list:
secida

ITdesign

Patecco

And the winner is:

Patecco
Our Central region has always delivered outstanding results, and partnerships are a critical component of that success. This year, the award goes to a partner which have now based their Identity Governance competence and strategy focus on One Identity and which regularly gets stand out praise from our sales rep for their ability to run independently and drive a steady stream of net new sourced revenues.
Patecco is a highly experienced provider of value-added services in the field of Identity and Access Management, Managed Services and Privileged Access Management.
With business consultants and specialists with deep-technical know-how, who together form a unit to increase customer success, we are pleased to see their commitment to our business that means they deserve this recognition award for the central region.
They are independently able to size and implement across the full One Identity Unified Identity Security portfolio - positioning to new clients and actively investing in growing their own consultant's knowledge.
---
Regional Partner of the Year – UKI: iC Consult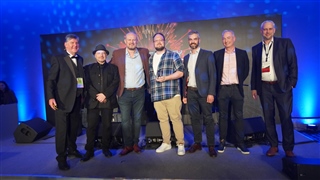 Identity & Access Management Services Worldwide | iC Consult (ic-consult.com)
Partner short-list:

Bytes

Intragen

Burning Tree

iC Consult

And the winner is:

iC Consult
In the UKI region, the iC Consult team have built solid working relationships with the One Identity sales team and leadership which serves them well in pursuing new business opportunities. With their deep knowledge & past experiences, the iC Consult team demonstrate great level of customer engagement and are able to create and drive new IAM opportunities.
For more than 25 years, they have been inspiring their customers from various industries such as automotive, logistics, pharmaceutical, and financial with innovative IAM solutions. iC Consult have expertise in identity and access management solutions with integrated systems covering IoT, customer data and API management.
The iC Consult Group is represented internationally with offices in Germany, Switzerland, Austria, Spain, Bulgaria, the UK, the U.S., Canada, and China. With over 500 consultants and the experience of more than 3,000 successful projects, they accompany their customers into a secure digital future.
IAM Excellence is the mission -- supporting customers in solving complex and demanding IAM challenges with first-class IAM experts and cutting-edge technologies. The service portfolio covers IAM advisory, architecture, design, implementation, and integration to IAM managed services and identity as a service offerings
---
Regional Partner of the Year – Central & Eastern Europe (CEE): Q-East Software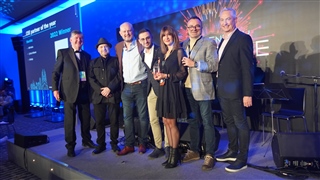 Q-East Software - Smart Systems Management (qeast.ro)
Partner short-list:
ADM-Adria

Brihteja

Q-East Software

And the winner is:

Q-East Software
A Platinum+ partner based out of Romania; Q-East Software have built a business that leverages the strengths of One Identity & the wider Quest Software business.
Q-East Software has built more than 18 years of excellence distributing high performance IC&T solutions, being now positioned as the trusted partner of choice in integrated software and hardware solutions projects, for both private companies and public institutions. With vision and expertise, Q-East Software provides state-of-the-art solutions for the management and security of systems, databases and applications.
They have invested heavily in One Identity enablement across the various elements of the One Identity Unified Identity Security portfolio.
They continue to drive business growth and play an active role in customer success.
---
Regional Partner of the Year – Iberia: ATOS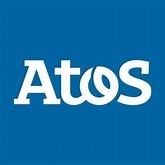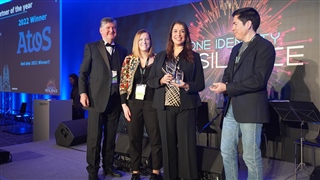 Partner short-list:

Omega

BeClever (Devoteam)

ATOS

Accenture

And the winner is:

ATOS
Atos is a global leader in digital transformation with 112,000 employees and annual revenue of c. € 11 billion. European number one in cybersecurity, cloud and high-performance computing, the group provides tailored end-to-end solutions for all industries in 71 countries.
ATOS have been very active with One Identity in Spain. They have been instrumental in some of our biggest wins against competitors during the past few years & their technical knowledge of our technology is now quite significant, especially in One Identity Safeguard. They have a strong presence in some of the most important accounts in this region and they create a strong partnership with One Identity in the region, proposing our solutions when they are suited to their clients' needs and always looking for new opportunities to become involved.
ATOS continue to invest in training (certifying a further 8 people this year) and as a result their ability to articulate the value proposition of One Identity against the competition is second to none.
With a particular focus on our One Identity Safeguard suite, ATOS has been key in helping us win some great customers this year, they have a huge commitment with our technology and as they are very strong in public administration, they usually commit to all the public PAM tenders.
---
Regional Partner of the Year – Benelux: Dartalis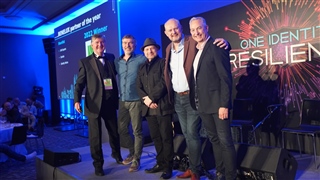 Partner short-list
Dartalis (Lux)

IAM Experts

Identity Worx

And the winner is:

Dartalis
Business in Benelux for One Identity is a team game with our partners and this year's short-list represents a sub-set of the active partner eco-system. This year's awards winner, Dartalis is a regional leader and an independent company founded in 20001 and focused on information security offering a wide array of services ensuring the protection of our clients' mission critical infrastructure.
They are committed to excellence in each undertaking and help companies to achieve strategic IT and security goals by delivering, design advisory – technology integration – support and maintenance services, based on best practices and complying with standard and regulation constraints. Their mission is providing smart security solutions to a diverse client base across financial & public institutions as well as industrial, health & telecom businesses
The Dartalis team have the tools, skills & experience to help build, manage and maintain an effective & flexible security architecture.
Our teams work very well together and the relationship - growing the business year over year. They have a strong focus on Privileged Access Management (PAM) with skills to independently deploy & implement One Identity Safeguard.
---
Regional Partner of the Year – France: Adunéo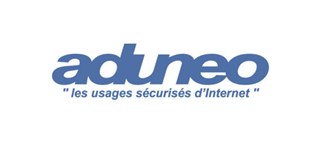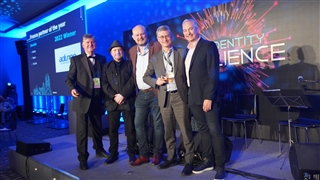 Partner short-list

Adunéo

Metsys

Formind

And the winner is:

Adunéo
The winner in France goes to Adunéo. Since 2001, Adunéo has been a pioneer in affirming that identity is at the heart of digital security. They secure a business's communication and exchange solutions through identities and their access from the workstation to cloud or internal storage spaces.
As providers of point or continuous solutions, Adunéo experts take ownership of the constraints of their customers and consider all the stakeholders within a company to offer realistic, fluid, quickly operational and easily exploitable solutions. They set up tailor-made solutions and support you in their handling by defining a deployment strategy. The passion of their experts for their profession guarantees supplied solutions adapted to the evolutions of a company and the digital world.
Adunéo have embraced One Identity On-Demand solutions - achieved the first customer win for that solution in France and invested in their team with a practice devoted to IGA & PAM. Recognising the significance of the Unified Identity Security Portfolio they have now embarked on the adoption of our OneLogin Access Management proposition too.
---
Regional Partner of the Year – Italy: NTT DATA Italia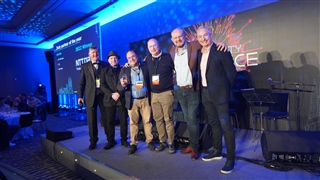 Partner short-list:

Reply

S2E

NTT DATA Italia

And the winner is:

NTT DATA Italia
A partner-centric go to market approach in Italy has derived a great partner eco-system that serves the needs of the local market. But NTT DATA Italia, who are a global partner, with their base in Italy have committed to grow their business in IAM with One Identity building on strong knowledge gained from working in the industry. By investing in certified resources covering the One Identity Safeguard PAM solution, they are suitably positioned to take advantage of the increasing demands for this requirement. With their multiple year relationship - they have continued to build on their successes.
NTT Data consider that a new way of thinking is needed for the future of business. Managing complexity is not just focusing on a challenge, problem or solution. NTT DATA Italia professionals have developed a multi-dimensional model based on specific skills and knowledge of the markets. They map five main transformation drivers addressing company requirements and starting from these, develop strategic objectives. Then identify Digital Focus Areas on which to act. All these concepts are used by NTT DATA's service areas, taking into account company and market objectives. An integrated service philosophy, based on our experience of their consultants, researchers, developers and project managers.
Recognising their continued investment in the One Identity relationship, our country manager celebrates their win as he describes their commitment, "for outstanding and continued support for our partnership resulting in growing the business in Italy with several strong customer wins".
We continue to see exciting times ahead for this partnership!
---
Regional Partner of the Year – META : Netsurit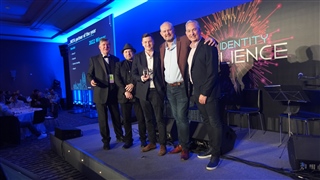 Partner short-list:
Ethnos IT

Blueturtle

Netsurit

Cybersec Consulting

And the winner is:

Netsurit
Our partner eco-system in the META region includes a set of partners ranging from Blueturtle that has been with us for many years to some recent newcomers to One Identity.
The award for this year goes to Netsurit - a South African based partner that joined us this year and helped preserve the relationship of an existing customer - achieving business that through their own commitment to partnership has exceeded revenue goals; achieved required sales & pre-sales accreditations have developed a business plan that secure them a Platinum+ rating.
A remarkable achievement - and one that reflects on their company journey!
The Netsurit journey began in 1995 when with two university friends, Rian van der Walt and Orrin Klopper got together and started selling computers and engineering calculators. By the end of 1996, Orrin decided that supporting other entrepreneurs by helping them purchase the right technology solutions for their business was his true calling. In genuine dot-com style, Orrin, Rian and Brian Cooper started a formal business from a back room in their home. It only took a year before they were providing outsourced IT services and support to small- to medium-sized enterprises (SMEs). A few years later, Netsurit was born.
Their company moto speaks volumes "Keep your IT environment secure with cutting-edge technology and proven security measures."
We are pleased that they have now embraced One Identity as their pursue that goal for their customers - a nod to the fact that security starts with identity!
---
EMEA Best Security Solution : secida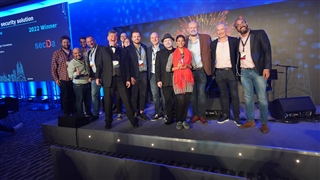 Partner short-list:
Orange Cyberdefense

secida

Tietoevry

And the winner is:

secida

All three short-listed partners have a long-standing successful relationship with One Identity and continue to grow & expand our partnerships with innovation and commitment.
This year, the winner of the Best Solution Sale category is secida. They have expertise in identity and access management solutions with integrated systems covering IoT, customer data and API management.
Secida have achieved three of our IAM accreditation - Active Directory Management, Identity Governance & Privileged Access Management. - so are well positioned to guide clients to the right approach for their own requirements.
What distinguished this partner apart was that their founder / owner with many years of experience in cybersecurity and IT management of large companies - and has a top-class reputation in the industry.
We know that trust and respect play a significant part of success in the IAM field.
We are pleased to recognise secida as our best security solution award winner for 2022!
---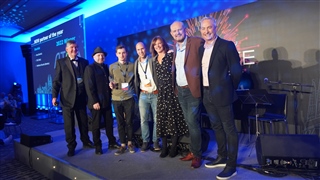 Partner short-list:

Atea (Nordics)

S3K (Italy)

Resilience Security (Benelux)

And the winner is:

Atea
This category shows the underlying growth of the One Identity partner eco-system that is a testament to the broad-based identity-centric portfolio and log management offerings. As new partners join the One Identity Partner Circle, they are able to quickly become proficient by embracing the sales and pre-sales training that we have laid out for them. Our regional channel managers work diligently with each of them to guide them - to create partners that are strong, knowledgeable and confident and able to win against the competitive offerings.
Last year in this category, we gave a special mention to our Nordics-based partner, Atea -- so it is a reflection of the progression that in 2022 that are the outright award winner.
With a great understanding of both PAM and IGA, our local team really enjoy working with them highlighting their consistent and confident approach with a desire to engage and introduce One Identity to clients.
---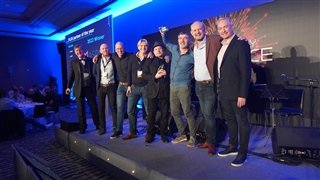 Partner short-list
AspisID

Brihteja

Intragen

And the winner is:

AspisID
One of the stand-out award categories is our PLUS partner award which recognises leadership and excellence in the delivery & implementation of One Identity solutions.
All our short-listed companies have skilled up across the One Identity portfolio and have helped several companies maximise their investments in the technology.
Customer satisfaction is a good indicator of the impact such a partner makes.
So, this year we are pleased to recognise, AspisID - as the PLUS PARTNER of the Year!
We look forward to AspisID reaching new heights with us in 2022!
---
EMEA DISTRIBUTION Partner of the Year: Exclusive Networks France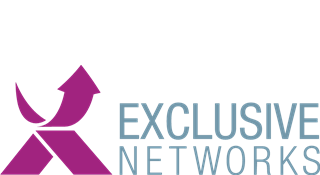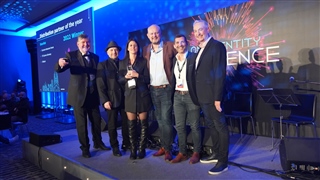 Exclusive Networks (exclusive-networks.com)
Partner short-list:

Balasys (CEE)

TD Synnex Germany

Exclusive Networks France

And the winner is:

Exclusive Networks France
Value-added Distribution underpins our partner-first strategy across multiple countries within EMEA. We have a great set of partnerships in this arena that continue to grow with One Identity.
Exclusive Networks France - a significant relationship stretching back to our acquisition of Balabit - has a mission to build a 100% reliable digital world by relying on a technological offer that is both innovative and relevant. Exclusive Networks leverages a balanced portfolio of market-leading vendors and emerging players to deliver optimized cybersecurity and digital infrastructure solutions.
Exclusive Networks is a global specialist in trusted cybersecurity for digital infrastructures, supporting users and organizations towards a 100% reliable digital future. The specialized expertise is a strength: it enables their partners to leverage cutting-edge technologies and innovative business models to access unprecedented opportunities.
Exclusive Networks services add value throughout the customer lifecycle and focus on what matters most: results.
---
EMEA Partner of the Year 2022 - Intragen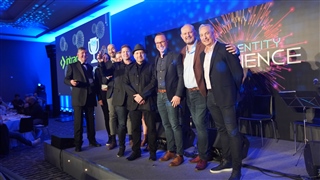 Becoming the One Identity EMEA Partner of the Year 2022 is a well-earned award for Intragen!
Founded in 2006, Intragen's driving principles were to bring expert knowledge and experience to the cybersecurity space, using agile methodology to deliver client projects on time and to budget.
In 2010, Intragen started working with One Identity's Identity and Access Management solution, building a team of specialists with a deep knowledge and understanding of our IGA proposition.
Focusing on the implementation stage of a solution, Intragen developed an Agile DevOps approach which, by working closely with their clients, removed the need for protracted planning phases, bringing fast and effective results. This approach has proven to be invaluable and has secured many One Identity customer wins across Europe.
With the recent appointment of Alex Fagioli as Chief Executive Officer and additional financial investment, the solid foundations of Intragen that were established sixteen years ago have now become a springboard for their future success.
Under Alex's new leadership and management team, Intragen's innovation continues with the development of their in-house solution, Intra1, and by recognising the true benefits delivered by the One Identity portfolio across AD Account Life-cycle management, IGA, and PAM.
An ever growing team of industry experts, Intragen continues to deliver first class next-gen solutions with integrity to our mutual customers. We look forward to working closely with Intragen over the coming years and seeing them continue their success.
We celebrate a well-deserved win by Intragen and are delighted to have them as part of the One Identity family!