The 2023 One Identity NAM/LATAM Partner Awards were held on 15 March 2023 at our customer & partner event, One Identity UNITE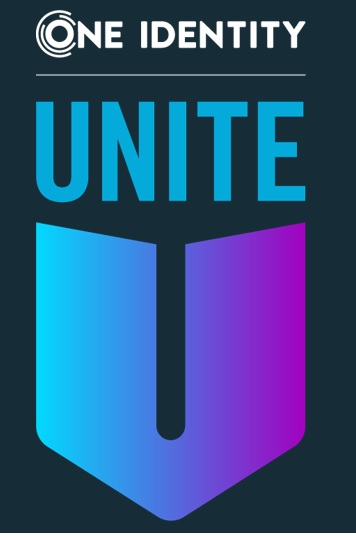 ---
LATAM Categories
Best New Partner (LATAM) - Yssy

Technology Company: Complete Solutions for Your Company (yssy.com.br)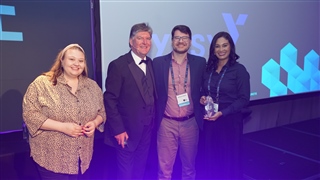 LATAM is a growth market for One Identity - and it is always a pleasure to see entrants into our partner eco-system. Based in Brazil. Yssy is a leader in deploying cutting-edge technologies, bringing connectivity and digital transformation to its partners. Its solutions, interactions and projects are architected in a safe and sustainable way They are particularly successful in healthcare; telecommunications and manufacturing sectors. There is a plan to operate as a MSP based on our solutions.
They set up a team for One Identity solutions, achieving accreditations in One Identity - Active Directory Management / One Identity - Identity Governance & Administration (IGA) / One Identity - Privileged Access Management (PAM) - effectively embracing the One Identity Unified Identity Platform. Early successes have centered on Safeguard PAM and One Identity Manager.
Yssy have high level CXO's relationship, mainly in the Public Sector and they are expanding to several other verticals. They also have a significant team in place to work with large-scale enterprise projects.
They have now achieved GOLD+ status within One Identity Partner Circle program and continue to grow a team of specialists plus they have grown pipeline by more than 400% in two years & expecting for this fiscal year to secure several key projects throughout Brazil. Their plans are also to expand to other Latin American countries.
---
Partner of the Year (LATAM) - Avanade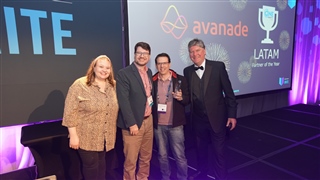 Named as LATAM Partner of the Year 2022 - it is no surprise to see this continue into 2023. Within Avanade Brazil we have seen the relationship thrive with the potential for business acceleration & several projects now in the active pipeline.
A significant win was already seen within a medical diagnostics business. Backed up by the Avanade team's investments in technical capacity for both pre-sales and delivery capability which continues at pace, the resultant focus has aligned One Identity security propositions to Avanade focus industries.
The Avanade Brazil team have been putting a focus on One Identity's unified identity-security portfolio - including One Identity Manager, Safeguard Privileged Access Management & Active Directory Management & Security
With a strong alignment to Microsoft technology, Avanade work on complex client environments and leverage One Identity's strength in AD/AAD centric identity and digital security space as they encounter new customer scenarios. These include: AD consolidations/clean-up for M&A and divestitures, O365 migrations, secure and management of hybrid Azure/Azure AD. They offer One Identity customers an elevated source of expertise via their consultative and technical abilities. This collaboration provides One Identity customers an independent view-point as they react to change driven by digital transformation and embark on their IAM journey.
Knowing our customers are thinking through the necessary steps before they progress, the situation provides One Identity confidence to approach existing and new clients, knowing that our comprehensive solution set is now greatly bolstered by Avanade's highly renowned pre and post services. Together we are driving a long-term growth strategy around One Identity.
It is a reflection of their commitment to One Identity - that we recognise Avanade as the LATAM Partner of the Year 2023.
---
Canada Categories

Best New Partner (Canada) - Infradyne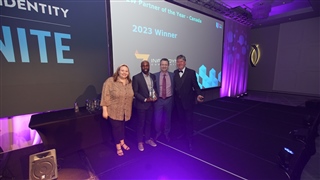 Infradyne Corporation, based out of Calgary, Alberta, Canada, and a Silver+ partner, have a background with Quest Microsoft Platform Management (MPM) solution set and has now priortised One Identity solutions such as Active Roles and OneLogin (including MSP) to add to their portfolio. They work with customer teams to help accelerate and simplify their complex infrastructure projects, leveraging their expertise and proven solutions.
Their newly acquired knowledge on Active Roles has built their confidence of our solution with the technology champion at a significant transport infrastructure project and its value within the enterprise.
---

Partner of the Year (Canada) - Insight Canada

Computer Hardware, Software, Technology Solutions | Insight Canada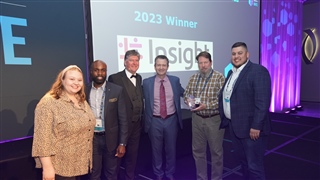 Insight Canada has collaborated closely with One Identity Account Executives and guided on positioning the One Identity solutions into their customers. With experience of positioning multi-vendor offerings, the Insight sales team help us present the One Identity offerings to secure both technology and budgetary approvals of the board.
This collaboration was demonstrated at the end of 2022, with a significant customer win in excess of $1M.
We are pleased to be teaming with Insight Canada and recognise their ongoing commitment with this award.
---
USA Categories

Long-term Partner of the Year - Port53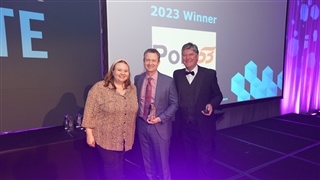 Since its inception in 2016, Port53 has been a OneLogin partner integrating and prioritizing our OneLogin solution into their Cisco umbrella offering over the Cisco Duo Product.
Port53 was the OneLogin Partner of Year in both 2017 and 2018 and continues this tradition of strong performance in the OneLogin market having closed greater than $1M in business in the last fiscal year and starting the new fiscal year with a strong pipeline over $500K.
Since One Identity acquired OneLogin, Port53 has shown interest in expanding their efforts across the entire One Identity portfolio and have embarked on education steps around One Identity Active Roles solution, recognising the power of both solutions together
---
IAM Services: Identity & Access Management Consulting, System Integration and Managed Services (ic-consult.com)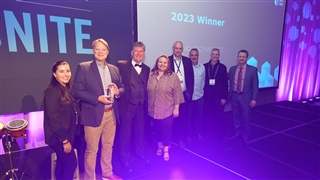 iC Consult team have built solid working relationships with the One Identity sales team and leadership which serves them well in pursuing new business opportunities. With their deep knowledge & past experiences, the iC Consult team demonstrate great level of customer engagement and are able to create and drive new IAM opportunities.
For more than 25 years, they have been inspiring their customers from various industries such as automotive, logistics, pharmaceutical, and financial with innovative IAM solutions. iC Consult have expertise in identity and access management solutions with integrated systems covering IoT, customer data and API management.
The iC Consult Group is represented internationally with offices in Germany, Switzerland, Austria, Spain, Bulgaria, the UK, the U.S., Canada, and China. With over 500 consultants and the experience of more than 3,000 successful projects, they accompany their customers into a secure digital future.
IAM Excellence is the mission -- supporting customers in solving complex and demanding IAM challenges with first-class IAM experts and cutting-edge technologies. The service portfolio covers IAM advisory, architecture, design, implementation, and integration to IAM managed services and identity as a service offerings
---
GSI Partner of the Year - NTT Data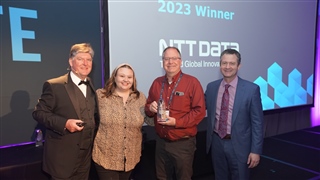 The Global GSI partners are continuing to increase their commitment to the Unified Identity Security portfolio from One Identity.
NTT DATA is part of the Japanese multinational NTT DATA, one of the world's leading players in the field of Consulting and IT Services. Digital, Consulting, Cyber Security and System Integration are just some of the main lines of business. NTT DATA has a global presence in more than 50 countries, 140,000 professionals and an international network of research and development centers in Tokyo, Palo Alto and Cosenza.
In their approach to the market, NTT DATA's professionals have developed a multidimensional model based on specific skills and knowledge of the markets, identifying 6 technological areas on which to focus for a more prosperous and human-scale future of society. This concerns the key question of how will Data & Intelligence; Intelligent Automation; Customer Experience; Internet of Things; IT Optimization and Cybersecurity accelerate the future of business.
---
Top Strategic Partner - Commercial - CDW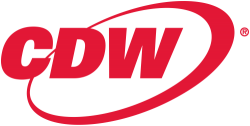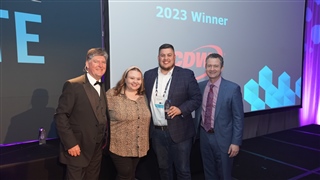 Throughout 2022, CDW has shown a re-energized commitment and partnership with One Identity and has truly shown that it not only understands but sees the value in promoting the Unified Identity Platform to its customers. CDW has seen tremendous growth within the commercial space with One Identity through its engagement in customer facing marketing events and pipeline generation with its approximately 7,000 customer facing sellers. With its recent acquisitions of Sirius Computer Solutions and Focal Point Data Risk, CDW is poised to do great things in the years to come with security being top of mind
CDW has shown that it is able to deliver and help close deals that for some might seem as a loss. In various deals they have leveraged their long built relationships with the customer and intimate knowledge of the procurement process. With its various resources at its disposable it is able to accommodate customers needs to help win deals.
---
Top Strategic Partner - FEDERAL - Novacoast Federal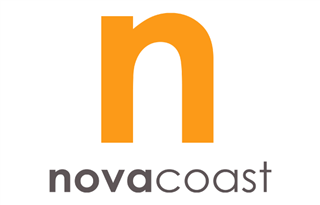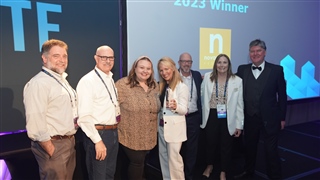 Novacoast has been valuable to the Quest/One Identity federal team. With deep One Identity skills, Novacoast provides pre-sales scoping calls for integration, PoC testing & design, and engineering expertise in deployment and implementation of One Identity solutions with our largest federal customers and System Integrators.
Their deep technical expertise embraces – One Identity - Active Directory Management, Identity Governance & Administration, Privileged Access Management
The Novacoast team assisted with customer call, scoping as well as RFP responses leading to new license bookings.
In the prior financial year, Novacoast was instrumental with the successful roll-out and implementation of a significant large-scale government contract.
Quest/One Identity Public Sector team is proud of the relationship that we have with Novacoast and appreciates their commitment across all Federal Government agencies.
They truly are a step above, and we "Thank You" for your support of Quest Federal
---
Best New Partner of the Year - iVision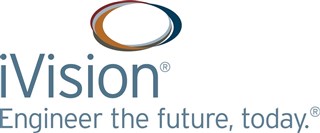 iVision: Business Technology Management & Integration
As a platinum+ partner, iVision is a partner focused on One Identity Active Roles as their primary solution. They have been successful in sourcing and closing Active Roles deals with a company that is a global leader in total cash management, route-based secure logistics and payment solutions. Initially with a small foot-print they evolved the customer landscape across the enterprise yielding a seven figure opportunity.
Their interaction with the One Identity sales team has been flawless which has formed a partnership that is truly collaborative. iVision also collaborate with Service providers to ensure that the delivered solution is fully effective for the customer.
---
Distribution Partner of the Year - TD Synnex - Public Sector

DLT (now known as TD Synnex Public Sector) has done a great job in FY23 in working with various resellers including Optiv, SHI, CDW, and more to work to close SLED opportunities. They are also doing a great job managing SLED RFPs for One identity.
In particular, Quest/One Identity Public sector team is grateful for the long standing relationship with TD Synnex and appreciates their commitment to Quest/One Identity federal and the federal government's mission.
---
PLUS Partner of the Year - IDMWorks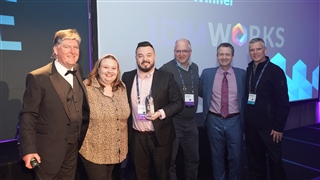 IDMWORKS has grown their team to over 150 IAM and data center consultants, engineers & architects in North America and has been recognised by Gartner as a top identity and access management consultancy.
With strong leadership and a highly cohesive team, they have achieved exponential growth since their inception in 2004. Their client base is comprised of some of the world's most recognized brands in a wide range of industries including banking & finance, commercial & retail, healthcare, higher education, government agencies, transportation & utilities.
IDMWORKS heavily invest in training and resources to maintain the highest level of certification for deployment and support - they have gained much One Identity experience qualifying them as a PLUS partner,
---
NAM Partner of the Year 2023 - SHI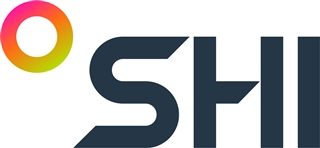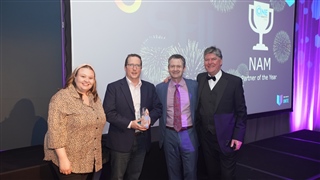 SHI is a significant partner for One Identity - and deserves recognition this year as NAM Partner of the Year 2023 having been recognised in 2021 as "Top Strategic Partner - Commercial" & 2022 as NAM Partner of the Year.
Now teamed with Stratascale - SHI have driven multi-million pipeline growth for One Identity solutions, They have embraced the Unified Identity Platform and understand the identity security positioning - which enables them to have effective conversations with their customers. This has led to discovery of new opportunities reflected in overall pipeline growth - which throughout the year has translated to increased revenue growth too. SHI teams have embraced the One Identity strategy too which ensures their own growth trajectory embraces this important aspect of business-critical dynamics.
The application of knowledge has enabled SHI to build out their fulfilment activities - but in addition by equipping the teams to speak in broader terms they are ideally placed too to originate new initiatives.
One Identity have been named as Strategic Focus Partner for FY24 within SHI SMB.
The partnership between SHI & One Identity has gone from strength to strength this year and solid foundations are in place for that to continue.