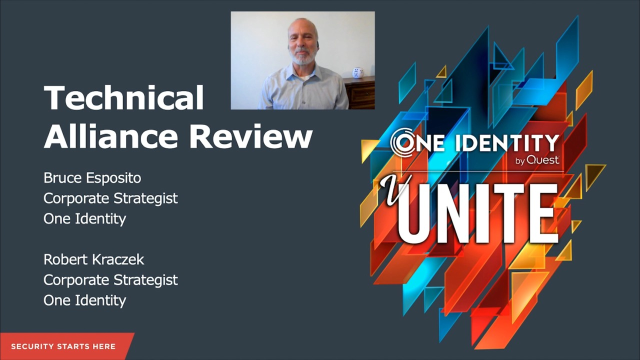 Get more out of your Identity Manager investment
Integrations with Identity Manager ensure the success of your IGA program. Learn what current integrations are available and what value an Identity Manager implementation bring to ITSM (ServiceNow) driven access request scenario.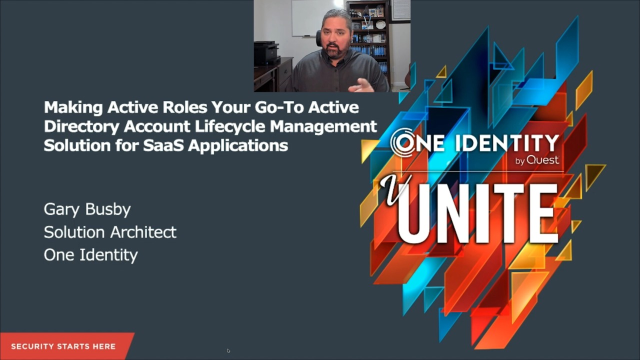 Making Active Roles your Go-To AD Account Lifecycle Management solution for SaaS Apps
Learn how Active Roles can manage cloud-based systems using the "easy button" of Starling Connect and/or the SCIM standard. This session will cover provisioning to cloud-based applications and from SCIM compliant applications with Starling Connect.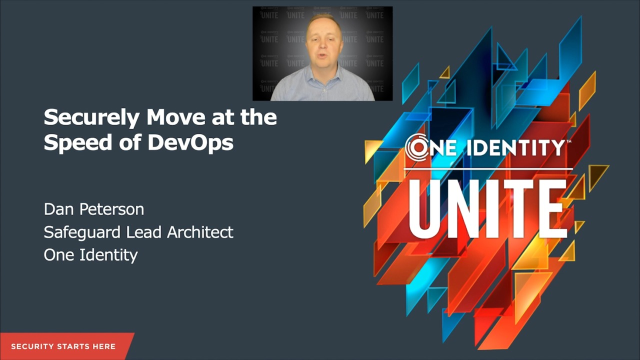 Frictionless DevOps Secrets Management in Safeguard
Modern application architecture and development techniques are changing the way we think about security and secrets management. Continuous integration, continuous deployment, infrastructure as code, configuration as code, orchestrators, and pipelines...
Just-in-time provisioning of Active Directory
Active Directory is easily the most widely used directory, with statistics stating that over 90% of organizations using it for access management. For this reason, it's a given that attackers are after Active Directory. It touches nearly everything an...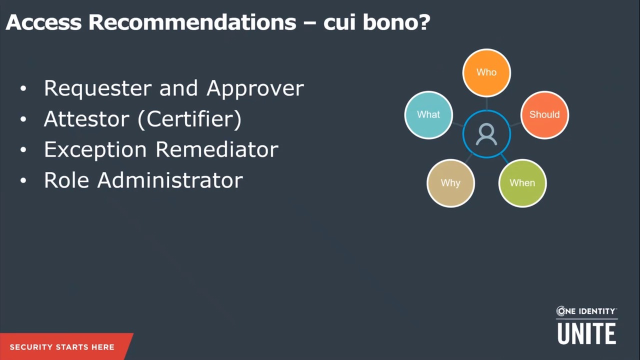 Identity Manager the unknown unknowns - Analytics and Machine learning for IGA
Analytical capabilities in Identity Manager for access reporting, recommendations and anomaly alerting.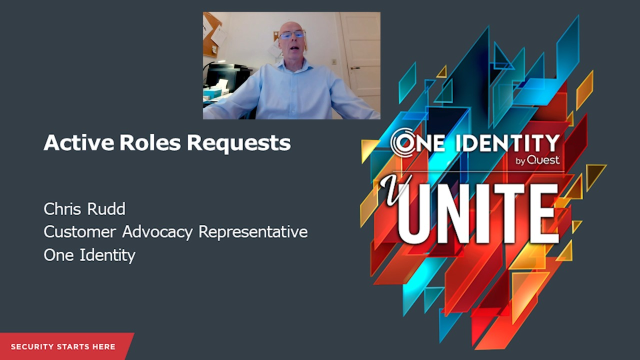 The Request Object: The Heart of Active Roles
In this advanced session, seasoned Active Roles users will cover some advanced concepts of Active Roles requests, workflows, and policies -- and how and when to use them. Learn more about different requests that the Web UI issues when making a reques...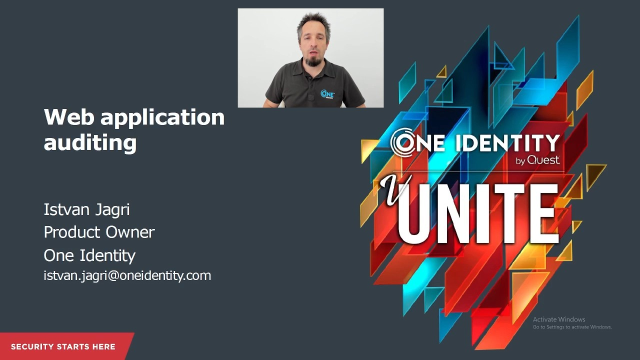 How Safeguard supports Cloud
We review some recent enhancements to Safeguard that can help you deploy, manage and monitor cloud infrastructure. Istvan will demonstrate how you can control and monitor privileged accounts for both on-prem and cloud managed MS SQL. In addition, he ...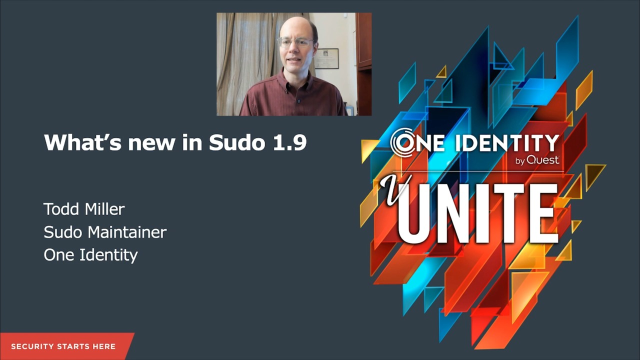 What's new Sudo 1.9
Attend this session to learn about changes in Sudo, version 1.9. Todd Miller will highlight changes to the Sudo Plugin interface, showcase the new centralized session recording functionality, and provide a short tutorial on writing Sudo plugins in Py...