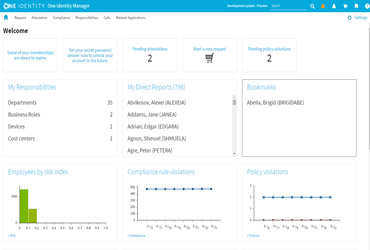 Identity Manager lets you automate processes for access-control management, user identities, privileges, data and security across the enterprise. With its capabilities, you save time and money while taking the burden off your IT staff.
See for yourself how to gain visibility and complete control of your identity and access management. Read five key use cases for details:
Automated Enterprise Provisioning
Identity Unification
Business-enabled Access Request
Identity Attestation
Identity Process Orchestration
Start your virtual trial of Identity Manager today.