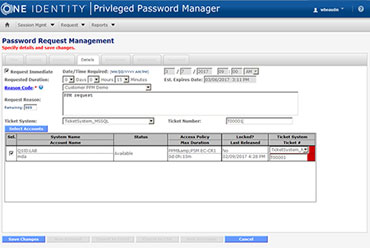 Privileged Password Manager enables you to automate and secure the process of granting access to shared and privileged credentials. This solution ensures that when administrators require elevated access, it's granted according to established policy with appropriate approvals, with all actions being audited and tracked.
See for yourself how to easily secure administrator access.
Start your virtual trial of Privileged Password Manager today!