Here are just some of the recent industry accolades awarded to One Identity Solutions
Industry analysts have weighed in on today's IAM solutions and one thing is clear: One Identity solutions are an industry-leading, simplified approach to IAM. At the core of One Identity award-winning solutions for automated user provisioning and administration is Identity Manager. This proven solution:
Gives your IT team powerful tools to streamline access governance.
Helps your staff easily manage user identities, privileges and security enterprise-wide.
Moves user management and access control away from IT capabilities and into the hands of your business managers, were they belong.
---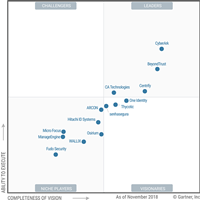 ---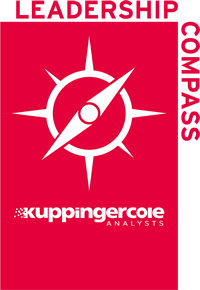 ---

Cyber Security Awards Finalist 2018
CRN has given One Identity a 5-Star rating in its 2018 Partner Program Guide. This annual guide is the definitive listing of partner programs from technology vendors that provide products and services through the IT channel. The 5-Star Partner Program Guide rating recognizes an elite subset of companies that offer solution providers the best partnering elements in their channel programs.
---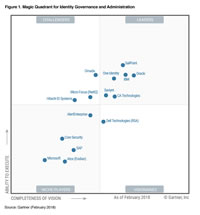 Gartner has named One Identity a Leader in its February 2018 MQ for Identity Governance and Administration
Each year, Gartner Inc. evaluates vendors in the Identity Governance and Administration market. We believe their research has particular significance because it often identifies the innovations that drive the market. As part of that report, Gartner also releases the Magic Quadrant, which shows the relative positions of the market's vendors. One Identity is honored to be recognized as a Leader in the Gartner Magic Quadrant for 2018.
---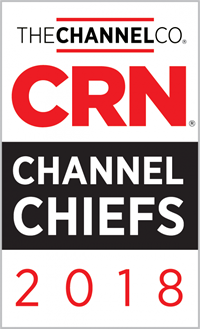 CRN's Channel Chief 2018 award
CRN's Channel Chiefs list honors the best of the best- leaders who build, support and deliver superior partner programs and strategy. CRN®, a brand of The Channel Company, has named Andrew Clarke, One Identity Director of Strategic Alliances & Channel Partnerships, to its prestigious list of 2018 Channel Chiefs. The executives on this annual list represent top leaders in the IT channel who excel at driving growth and revenue in their organization through channel partners.
---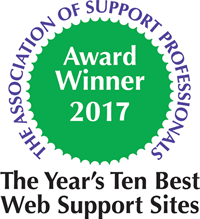 2017 Association of Support Professionals (ASP) Ten Best Web Support Sites Award
One Identity has been named as an ASP "Ten Best Web Support Sites" award winner. This prestigious award showcases One Identity's excellence in online service and support. Winners are selected based on 25 separate performance criteria including overall usability, design, and navigation; knowledge base and search implementation; interactive features; community engagement; and the major site development challenge.
---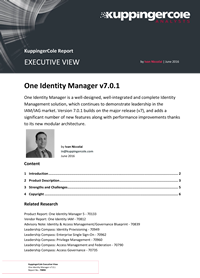 KuppingerCole Executive View on Identity Manager v7
Identity Manager - a well-designed, fully-integrated and comprehensive Identity Management solution - continues to demonstrate leadership in the IAM/IAG market, as shown by recognition garnered in this KuppingerCole report.
---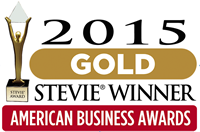 ---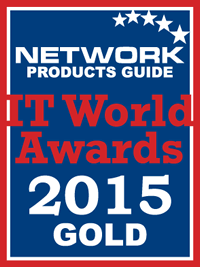 Identity Manager wins Network Products Guide 2015 Gold Award as the best software for Governance, Risk and Compliance
Network Products Guide, the industry's leading technology research and advisory guide, has named Identity Manager a gold winner in the 10th Annual 2015 Hot Companies and Best Products Awards in the Governance, Risk and Compliance category.
---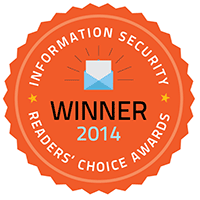 ---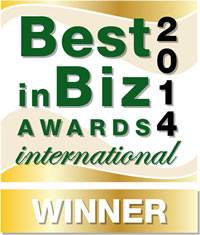 ---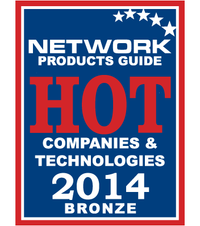 ---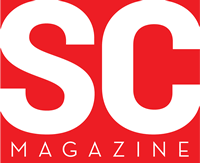 ---